Prior Presidents of HCU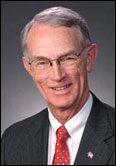 Dr. Edward D. Hodo served as president of Houston Christian University from June 1, 1987 until his retirement in July of 2006. In September of 2006, the Board of Trustees honored Dr. Hodo and his wife, Sadie, for their 19 years of service to the University.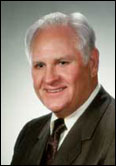 Dr. William H. Hinton served as the founding president of Houston Baptist College. A man with a pioneering spirit who distinguished himself as an athlete, educator, administrator and servant of God.