Biblical Worldview and the Marketplace Webinars
Next virtual webinar: "A Mission Trip… to Your Workplace"
Date/time:
February 15, 2023
11am – 12pm CST (12pm – 1pm EST)
Presenter:
Mike Henry, Founder, Follower of One
Cost: Free
Event sponsored by HCU's Center for Christianity in Business 
Questions and topics explored in this webinar:
In our changing times, even as many workplaces become more secular, how can we be intentional about bringing our faith to work? What if we took a mission trip to our regular place of employment? In this session (webinar or whatever you call this), you will:
Learn practical ideas to share your faith in even hostile work environments or while working remotely
Build spiritual strength for taking your faith and watching Jesus work in your workplace
Become more mindful and aware of God and his actions in the lives of your coworkers, customers and vendors
Build confidence that Christ has equipped you to be His minister in your daily life
Learn how to enjoy partnering with Jesus in your daily work situation
About the Presenter: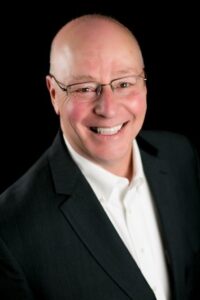 Mike Henry began Follower of One to help every marketplace Christ-follower experience the joy of working with Jesus. Prior to founding Follower of One, Mike served as vice president for a nationwide technology service provider. Throughout his career, he held leadership roles in the logistics, financial services, information technology, and telecommunications industries. Mike and his wife Vicky reside in the Tulsa area. They have two adult children, two children-in-law, and three grandchildren.