McNair Center Advisory Council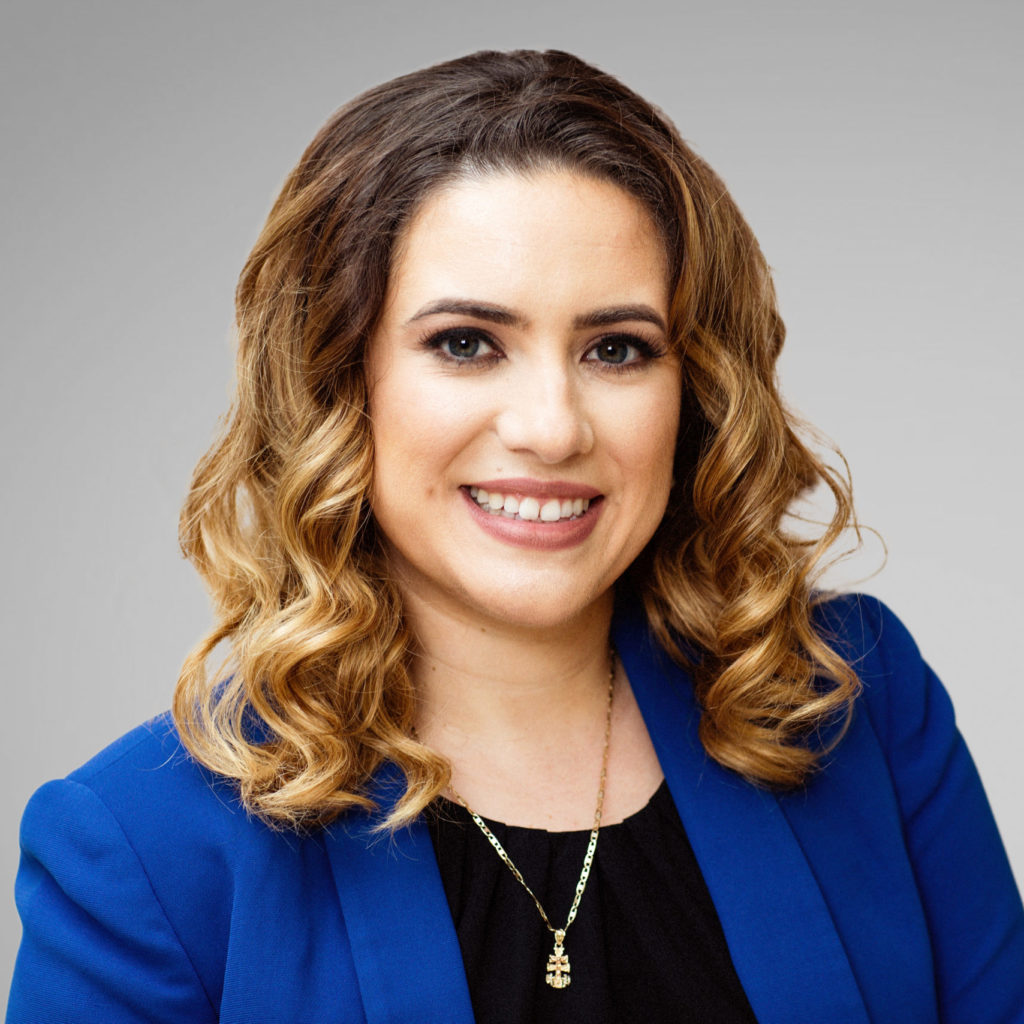 Brenda Rios Brombacher
Director of the McNair Center at Houston Christian University
Mrs. Brombacher is also an Associate Professor in the college of Business where she will direct, teach, and create entrepreneurial initiatives for both undergraduate and graduate students, as well as connect with individuals in the community interested in entrepreneurship and innovation.
Brenda brings over 12 years of experience in international business, marketing and communication strategy, financial and operations management, entrepreneurship policy and ecosystem development. Prior to this role, she was the Director of Entrepreneurial Initiatives & Community Relations at Houston Community College, where she implemented effective and impactful entrepreneurial programs in the Southeast region of Houston since 2018. She implemented the nationally recognized Verizon Innovative Learning program that inspires and fosters digital inclusion for middle school students learning advanced STEM-focused curricula and innovative next-gen technology. She also developed the Business Digital Academy sponsored by Verizon, Capital One, and Wells Fargo to help micro-entrepreneurs in the city get access and exposure to digital platforms operate their businesses virtually, even during the pandemic. Amongst other initiatives, she sponsored the TeenBiz camp with Target Evolution, the Hispanic Women Business Academy at the Mexican Consulate, and collaborated on the Economic Development Agency's grant with the West Houston Institute to bring innovative makers into the market as well as support entrepreneurs become more resilient.
Mrs. Brombacher is a graduate of the HCC's Chancellor's Innovation Leadership Academy and is the only Houston Fellow at the 2021-2022 National Association for Latino Community Asset Builders (NALCAB), a national network of 140 mission-driven organizations that invest in low to moderate-income communities and support small business growth. She was also just recently selected by the college as a 2021-2022 League Excellence Award recipient.
Mrs. Brombacher's experience includes working as the Director of Operations for GriffinWorx, Inc., (formerly StartUp Cup), as a Federal Human Capital Consultant at Deloitte, Entrepreneurship Liaison at the Office of Intellectual Property Enforcement (IPE), at the U.S. Department of State, and Program Specialist with the Global Entrepreneurship Program (GEP) team in the Office of Commercial and Business Affairs at the State Department.She volunteers her time as a Board Member of Impact Hub Houston, growing the world's largest collective dedicated to supporting social entrepreneurs, with 17,000+ members at 102+ locations in 50+ countries. She is also a Board Member of NextGen International Business and Entrepreneurship Academy charged to develop a charter middle school in the Houston metropolitan area focused on entrepreneurship curricula. Lastly, she has also served as the ChairLady and VP of Strategic Planning & Partnerships for SUPERGirls SHINE Foundation where the focus is to provide exposure plus access with tangible opportunities for girls 10-17, in underserved and underrepresented communities in STEM, innovation, and leadership.Mrs. Brombacher is currently a Doctoral candidate in Business Administration at Walden University, specializing in Entrepreneurship. She received her BBA in International Business with a concentration in Marketing at the University of Houston-Downtown, and a Master's in Diplomacy and International Conflict Management at Norwich University. She has published in the Journal of Entrepreneurship and Small Business, and has presented her scholarly work in the International Institute of Business Intelligence Innovation and the International Center for Innovation in Education.Mrs. Brombacher was born in Monterrey, N.L. Mexico, and is a first-generation, dual-citizen immigrant living in Houston, Texas. She loves to play the piano, travel, and spending time with her husband Mike, as well as with family and friends.
Read Full Bio »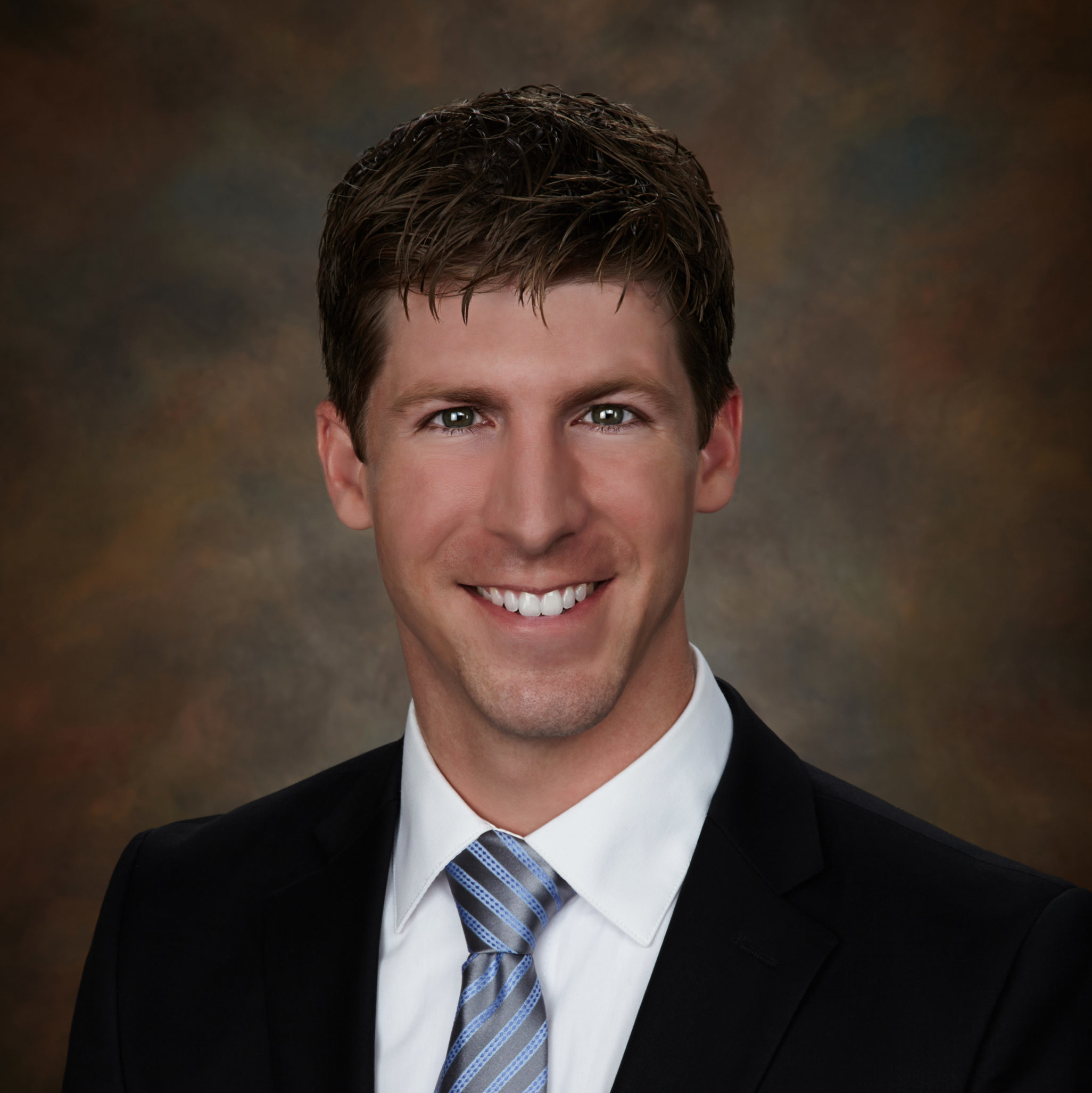 Matt Hinson
Senior Manager of Product Innovation at NRG Energy, Inc.
Matt Hinson began his career working as a project engineer and later a project manager in the commercial construction industry, after graduating from The University of Houston with a degree in Construction Management. After three years working in construction, Matt's curiosity and drive to work in business and technology had him exploring a move to management consulting.
He quickly realized that he couldn't convince hiring managers that his degree and experience had skills that were easily transferrable to management consulting. This led Matt to the conclusion that if he wanted to make a lateral career move, he would need to get an MBA, which is exactly what Matt did. Matt enrolled in the part-time MBA program at The University of Texas at Dallas in 2011, and continued working full-time. Matt's calculation was correct, and he leveraged his MBA candidacy to land an internship in the project management group at Sabre Airline Solutions, a software company who, at the time, also ran Travelocity – the one with the travelling garden gnome. That internship got him the credibility to land a management consulting position at Slalom Consulting in 2013, while he was still in the MBA program.During this time, Matt had been participating in university business idea pitch competitions after having discovered the innovation and entrepreneurship curriculum at UT Dallas, and he ended up travelling throughout Texas and even to California, with a business idea that his brother, Casey, had in 2012. Matt ended up pitching his own idea the next year, which was called Rollout, that helped solve pain points he had experienced in the construction industry. This proved to be much more viable, and Matt ended up using most of his vacation time at Slalom traveling to pitch competitions and customer validation meetings. Matt finally made the decision to jump in with both feet and quit his job at Slalom to work full-time on Rollout, Inc. in 2014. The next three years were some of the most intense of his life, with investor and customer pitches, product development, scrum meetings, business legal docs, tax filings, digital marketing, industry events, partnership meetings and agreements, press interviews, and more.
He also joined UT Dallas's Startup Launch program and earned a M.S. in Innovation & Entrepreneurship in 2014. Matt didn't get a successful monetary exit from that venture, but as painful of a ride as it was, he gained more broad and deep experience than he would have otherwise. The great news about that segment in my entrepreneurial journey was that it opened doors to paths which he would have otherwise never traversed. That backed with a great business and entrepreneurship education helped him land a consulting role with Chevron's IT research and development group, and later, Matt's current role in product innovation at NRG, where he gets to act as an corporate intrapreneur, where he gets paid to challenge the status quo and bring new products, services, and even business models to life.
Read Full Bio »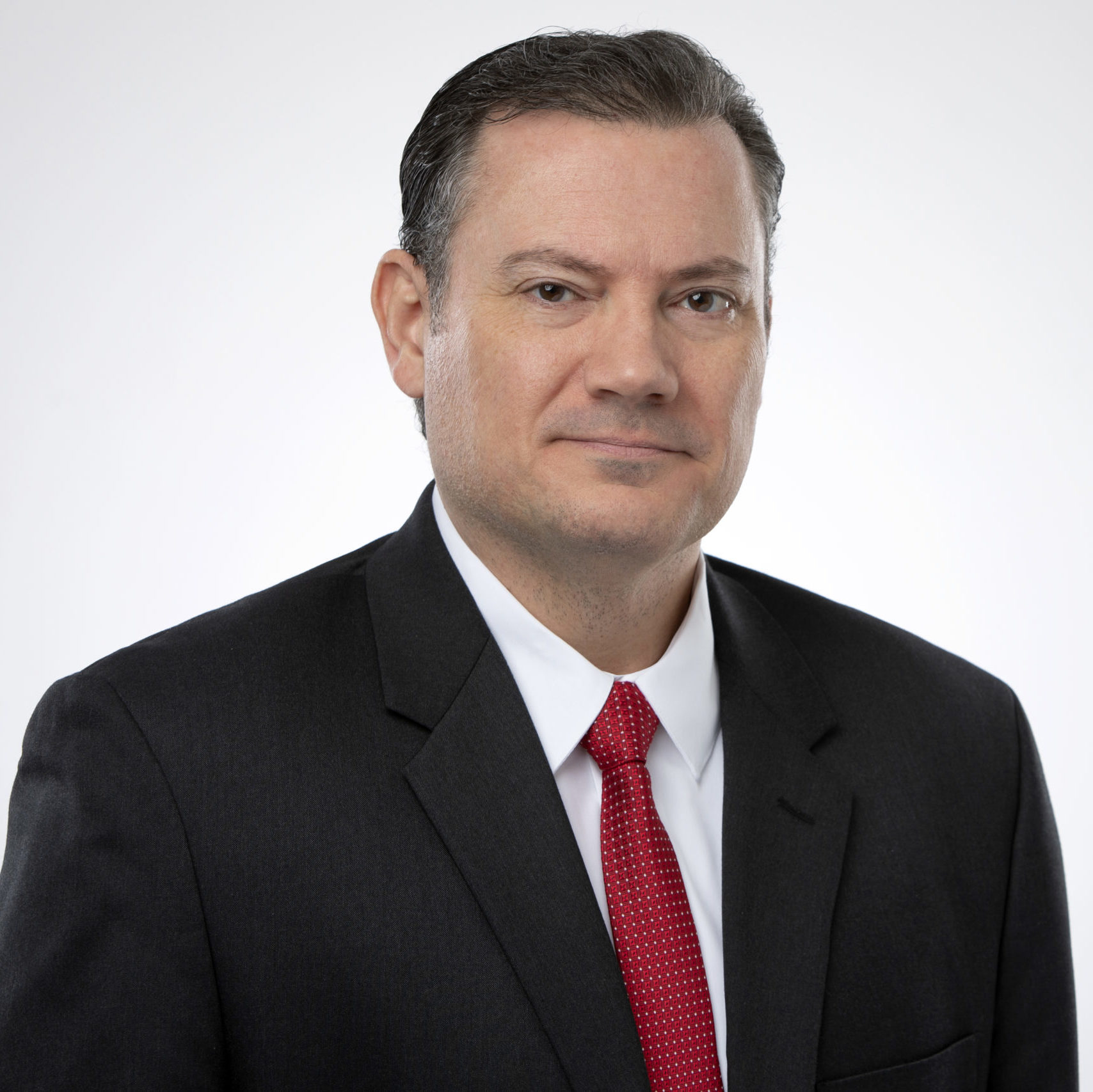 Gregory Keiffer, PhD.
Interim Dean in the Archie W. Dunham College of Business
Dr. Greggory Keiffer is an Assistant Professor of Management and serves as the Interim Dean in the Archie W. Dunham College of Business at Houston Christian University. His research interests include analytical methodologies, employee engagement, organizational commitment, and gamification. Dr. Keiffer earned a PhD in Human Resource Development with a specialization in Organization Development and Change from the University of Texas at Tyler.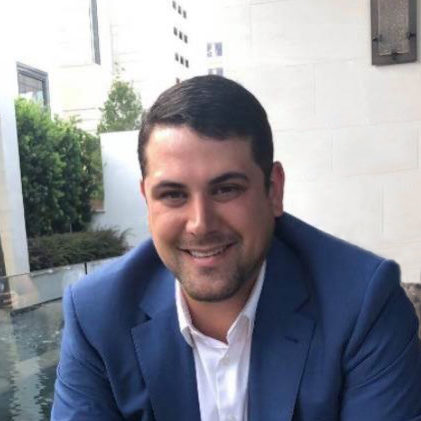 Casey Kiesewetter
Executive in Media and Marketing
Casey Kiesewetter is an experienced executive in media and marketing. Driven by the need to help others, he takes pride in providing the best strategy and media recommendations possible. Casey has been recognized by American City Business Journals as a top performer, winning Chairman's Club several years in a row and is part of their Leadership Academy. When he's not building relationships out in the community or helping organizations increase their visibility, you can find him on the golf course or trying a new restaurant with his wife.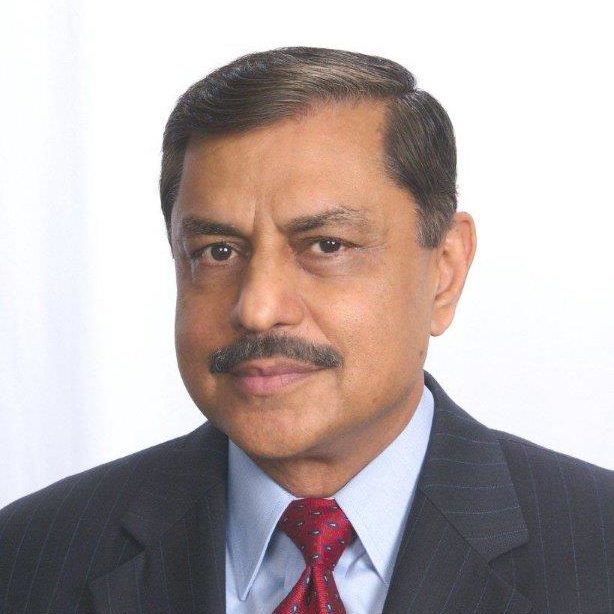 Raj Mohindroo
President of Global Gas and LNG Strategies LLC
Raj Mohindroo is currently President, Global Gas & LNG Strategies LLC., an energy advisory practice based in Houston, Texas. Prior to that he served as Senior Director, Alaska Gasline Development Corporation and managed the commercial development of the $38 billion Alaska LNG project.
Raj Mohindroo retired as Senior Director of Commercial Development for Sempra LNG & Midstream which leads Sempra Energy's efforts to develop, build and operate liquefied natural gas (LNG) receipt terminals and liquefaction facilities. In this position, Mohindroo served as the Venture Director for the development and management of Port Arthur LNG, a proposed natural gas liquefaction and export facility in Texas. He also served as Director of Commercial Development for Cameron LNG in Louisiana.Prior to joining Sempra LNG, Mohindroo was the Director of Gas Commercialization for Apache Corporation in Houston where he oversaw gas monetization, LNG strategy and business development including structuring and negotiating acquisitions and commercial transactions involving upstream, liquefaction, shipping and marketing.
Before that, Mohindroo worked at ConocoPhillips as Vice President, E&P New Ventures, Ltd. and Vice President LNG Ventures Ltd., where his responsibilities included new business origination, acquisitions, strategic alliances and joint ventures, as well as asset commercialization and origination of LNG projects. Prior to that Mohindroo held various management and engineering positions of increasing responsibility during his 12 years at Texaco, Inc.
During his career, Mohindroo has managed and participated in the development of many liquefaction and offshore oil & gas projects, including Wheatstone LNG Project (Australia), Kitimat LNG Project (BC Canada), Qatargas 3 and Gorgon LNG, and the Sunrise Floating LNG Project (Australia).
Mohindroo is a Chartered Engineer and has served as Chief Engineering Officer in the Merchant Marine. He holds a master's degree in Maritime Management from Maine Maritime Academy, and a bachelor's degree in Marine Engineering Technology from Marine Engineering & Research Institute, India. Mohindroo has also completed executive development programs at Wharton Business School and Harvard Law School.
Read Full Bio »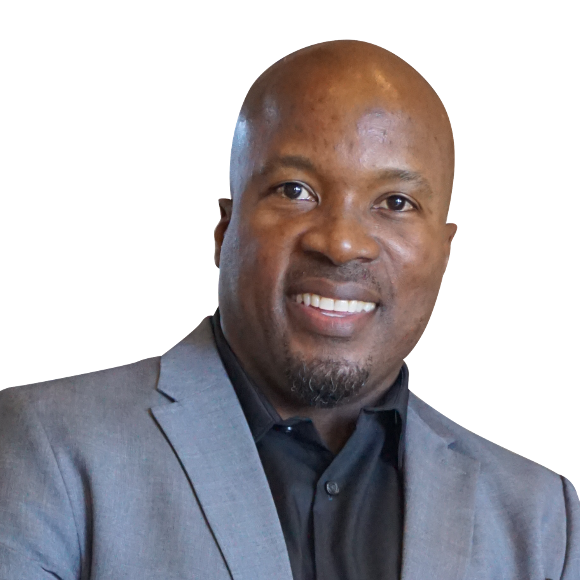 Tyrone Smith
President of First & Goal, Inc. and Equip 24/7 Leadership Development
Tyrone Smith is a nationally recognized lecturer and motivational speaker. After he retired from playing in the National Football League (NFL), Tyrone dedicated his life to empowering youth and adults. He established First and Goal, Inc., a non-profit organization focused on providing programs and services to enhance academic, social and moral development.
Every life has purpose and everyone has the opportunity to do greater good in the lives of others. It is this belief that has driven Tyrone to implement successful youth development programs throughout the state of Texas and California, and also create the Journey Beyond Dreams College Experience Program that has enabled thousands of youth to gain the confidence needed in themselves and their abilities to succeed and graduate from college. Tyrone's philosophy, which stresses educational prowess and proactive social behavior, helps today's youth and young adults become the leaders of tomorrow.
Tyrone is a published author with the recent release of his book entitled Outside the Huddle: Steps to Developing a Game Plan for Life. Outside the Huddle describes Tyrone's heart-pounding journey from being an at-risk, inner city youth struggling in school to becoming a first-generation college graduate, professional athlete and successful business owner. In his book, Tyrone attacks the issues today's youth and young adults face with an explosive message delivered through the lessons he has learned along the way.
Upon graduating from Willowridge High School in Houston, Texas, Tyrone Smith attended Baylor University in Waco, TX where he emerged as a starting player for the Baylor Bears football team and received a Bachelor of Arts degree in Sociology and Social Work. During his time at Baylor University, Smith met his wife DeMonica Smith, a fellow athlete who shared Smith's spiritual and personal values as well as his appreciation for education and sports. He and his wife live in Houston, Texas with their three children, Whitney, Tyrone II and Tyler Smith.
Read Full Bio »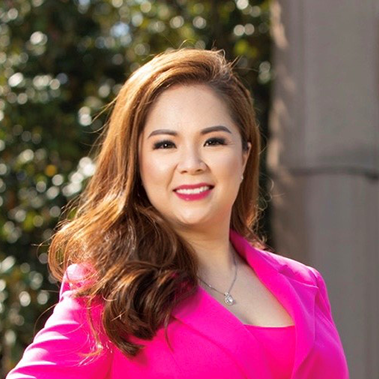 Ann Ton
Agency Owner of State Farm Insurance Firm
An agency owner of a State Farm Insurance Brokerage Firm and nonprofit founder Ann Ton is deeply invested in the Houston community. A top local banker for more than a decade, Ton thrived on connections with customers and learned the hearbeat of commerce in Houston.
She furthered her education by earning a MSHRM (Master of Science in Human Resources Management) from Houston Christian University. The degree further her belief in the value of people as foundational for business success.
Ton started a nonprofit organization to help other entrepreneurial-minded women like herself. Girls Minding Business offers a boost through platforms like personal and professional development classes, a mentoring program, and a grant program.
Read Full Bio »