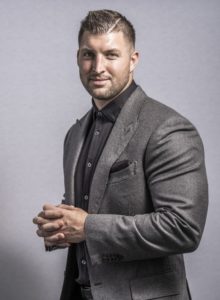 On November 11, 2021, HBU will celebrate the 60th Anniversary of the University on our beautiful campus. Benefitting both the Morris Family Center for Law & Liberty and the HBU Fund, the Spirit of Excellence Gala will honor pillars of the HBU community – University friends and benefactors. Tim Tebow will be our keynote speaker. He is a not only a world-class athlete but an effective Christian spokesman.
Spirit of Excellence Award
Esther Wong
President's Award
Colonel Newton Cole
Dr. Barbara Taylor-Cox '81 & Ray Cox '81
Houston Baptist University Legacy Award
The Joella & Stewart Morris Family Foundation
Sponsorship information is online at HC.edu/spiritofexcellence. For additional information, email Spiritofexcellence@HBU.edu, or call 281.649.3049.