October 21-22, 2022

This is an international digital symposium sponsored by Houston Christian University intended to explore Tolkien's theological thought by bringing it into conversation with other figures in the history of theology, from the patristic period to the modern. The symposium will take place over Zoom and features 10 keynote papers featuring some of the world's leading experts on Tolkien's theology, as well as breakout sessions from other scholars.  
All keynote papers will be made available digitally for attendees to read before the symposium. The scheduled keynote sessions will be devoted to group discussion and Q&A with all attendees. 
Breakout sessions will follow traditional conference format, with speakers reading their papers live and inviting Q&A at the end. 
Dates: 5pm CST Friday, October 21- 8pm CST Saturday, October 22
Conference Schedule (click link)
$20- Presenters
$30- Early bird rate (through October 13)
$40- Standard rate
KEYNOTES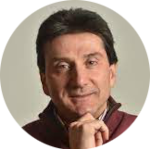 Claudio Testi (PhD Pontifical Lateran University)
Professor of Logic at the Dominican Philosophical Study in Bologna and President of the Philosophical Institute of Thomistic Studies – Modena. Author of numerous books and articles on both Tolkien and Aquinas, most famously, Pagan Saints in Middle-earth.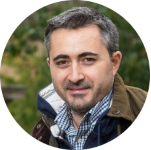 Giuseppe Pezzini (D.Phil. University of Oxford)
Associate Professor of Latin Language and Literature, Fellow, and Tutor of Corpus Christi College, Oxford University. Subject editor for J.R.R. Tolkien at the Journal of Inklings Studies.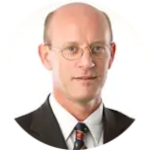 Michael Ward (PhD St. Andrews University)
Professor of Apologetics at Houston Christian University. Associate Faculty in Theology and Religion, University of Oxford. Leading authority on the works of C.S. Lewis and other related figures.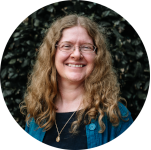 Holly Ordway (PhD University of Massachusetts Amherst)
Cardinal Francis George Fellow of Faith and Culture for the Word on Fire Institute. Visiting Professor of Apologetics at Houston Christian University. Winner of the 2022 Mythopoeic Award for Inklings Studies for her most recent book, Tolkien's Modern Reading.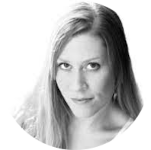 Lisa Coutras (PhD, King's College, London)
Author of Tolkien's Theology of Beauty, finalist for the 2019 Mythopoeic Award for Inklings Studies.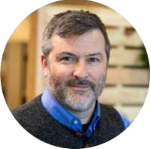 Timothy Padgett (PhD Trinity Evangelical Divinity School)
Resident Theologian at the Colson Center for theological worldview. Author of Swords and Plowshares: American Evangelicals on War, 1937–1973 and editor of Dual Citizens: Politics and American Evangelicalism.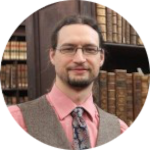 Matthew Hoskin (PhD University of Edinburgh)
Scholar of canon law and monasticism. Past postings at University of British Columbia, Durham University, Edinburgh University, and the British School at Rome. Author of The Manuscripts of Leo the Great's Letters: The Transmission and Reception of Papal Documents in Late Antiquity and the Middle Ages.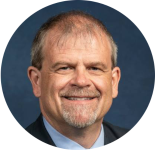 Craig Boyd (PhD Saint Louis University)
Professor of General Studies at Saint Louis University, specializing in virtue ethics and natural law. Author of numerous books such as The Virtues: A Very Short Introduction as well as several journal articles on Tolkien's ethics.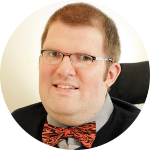 Zachary Schmoll (PhD Faulkner University)
Adjunct Professor of Apologetics, Houston Christian University. Managing Editor of An Unexpected Journal, Chesterton expert. Numerous publications on Tolkien in Christianity & Literature, Mythlore, Cistercian Studies Quarterly, etc. Author of Disability and the Problem of Evil.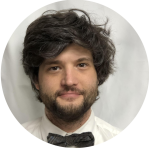 Austin Freeman (PhD Trinity Evangelical Divinity School)
Adjunct Professor of Apologetics, Houston Christian University. Author of Tolkien Dogmatics: Theology through Mythology in Middle-earth, a systematic theological study of Tolkien's thought, and of numerous peer-reviewed chapters and journal articles on Tolkien with Journal of Inklings Studies, Zygon, Walking Tree Press, and more. Editor of Theology and H.P. Lovecraft.
BREAKOUT SESSION BIOS
Keith Mathison, professor of systematic theology, Reformation Bible College (USA)
Joe Ricke, Founder and Director, Inkling Folk Fellowship
Greg Maillet, professor of English, Crandall University (Canada)
Megan Joy Rials, MA student, Houston Christian University (USA)
Łukasz Neubauer, lecturer and researcher, University of Koszalin (Poland)
Giovanni Costabile, independent scholar and translator (Italy)
Austin Kopack, PhD student, University of St Andrews (Scotland)
Sarah Waters, honorary research fellow & lecturer in English, University of Buckingham (England)
Karl Persson, assistant professor & chair of Literature, Our Lady Seat of Wisdom College (Canada)
Maria Benjamin, MLitt student, Independent Scholar (India)
Alejandro Sada, research professor, Panamerican University (Mexico)
Bradley Buck, PhD candidate, University of St Andrews (Scotland)
Jerome van Kuiken, dean and professor of Christian Thought, Oklahoma Wesleyan University (USA)
Reno Lauro, Coram Deo Academy, Fort Worth (USA)
Event Pages and Registrations