Finals season is about to begin. Today the campus coffee shop is full of anxious students, furtively looking through their notebooks, comparing with each other the details of some must-pass class. May 13th it will be silent. The dorms – usually bustling with activity – will trade the constant hum of students with stillness. Watching people rush back and forth between buildings, hands full of paper (and maybe a bagel) is always something to see on a university campus during finals week.
I'm reminded of how my students will face the same pressures in their careers: tax time for the future accountants, quarterly report time for the future managers, standardized testing time for the future teachers, "crunch time" for the future software developers, and so on. The life of work is full of deadlines. For me, the best part of this time of the semester is watching the campus pull together.
Often it is the little actions that add up to make such a stressful time bearable. I've seen students share notes, share books, and share a sushi roll. I've witnessed the library staff stay patient with last-minute requests. I've watched the registrar's office help a student out of a jam that might have delayed graduation. As I walk through the halls, I see professors slightly exhausted from a late night of grading papers still take the time to sit down with their students and explain some crucial concept one more time.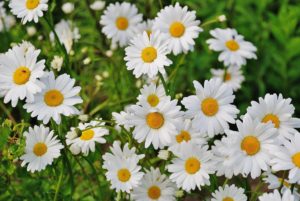 The little things are my favorite parts of being a part of this community. Sometimes when I feel like I just can't grade anything more, I walk across campus and take pictures. I've found the pictures that I enjoy most aren't the buildings or the trees, but the tiny flowers planted along the sidewalks. During finals week I can see the spiritual garden we make by loving our neighbors as we love ourselves.
I hope you all have a wonderful summer break. And don't forget to let your students sleep in a little. They earned it!
-Dr. Russell Hemati