First Year Seminar
First Year Seminar (FYS) is a 3-hour course in which students receive academic and personal survival tools to enhance their college experience. Evidence shows that students who enroll in a First Year Seminar course produce a higher GPA, have higher retention rates at that school, and are more likely to graduate.
FYS is designed to help make the transition to college a little easier and to help students become familiar with the tools and resources available to them as students at Houston Christian University. The class  is led by faculty, staff, and administrators who have a special interest in the success of first-year college students.
The Whole Husky
FYS is structured around eight interdependent dimensions of personal wellness and stewardship: spiritual, intellectual, physical, emotional, social, vocational, financial, and environmental.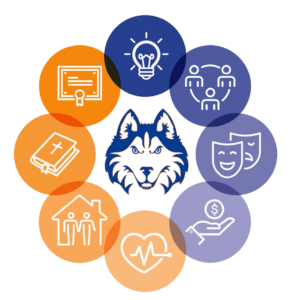 These eight dimensions are derived from our existence as human beings created by God with the purpose of glorifying and enjoying Him forever. When we live our lives faithfully seeking to grow in each of these areas and grow in our capacity and ability to care for ourselves and for others, we glorify God by living in accordance with his design.
Getting Started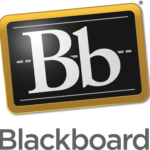 While First Year Seminar is built into each student's first semester at HCU, engagement in FYS begins before the semester starts. Over the summer, students will see a course open in Blackboard (the university's online course management system) for their FYS class. This Blackboard course will contain challenges associated with the eight wellness dimensions. During this course, students get a head start in connecting with faculty, students, and university staff before they arrive on campus.
The Whole Husky Badge
Students who complete all of the listed challenges in each wellness area will earn a Whole Husky badge. Students who earn the badge will be entered into a drawing to win a reserved parking spot on campus for the fall term. The Whole Husky badge can be earned during the fall semester as well, allowing students to be entered into a raffle for the reserved parking spot in the Spring semester.
Peer Mentors
Peer Mentors are undergraduate students (sophomores-seniors) who assist faculty and staff instructors in a section of FYS for the fall term and continue their mentoring role one-on-one in the spring term. These campus leaders serve as role models, mentors, campus resource experts, and trusted points of contact for FYS students. Peer Mentors work collaboratively with other peer mentors and their instructors, and assist students with solving problems and getting involved on campus. Students who are interested in applying to serve as a Peer Mentor can complete the Student Leadership Application when it opens in the spring.