HCU Nursing Alumni Share Their Stories
Stacey Estes, '94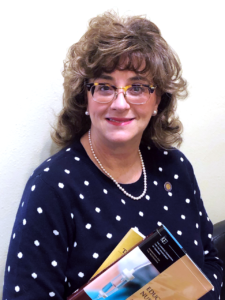 After taking time in her early adulthood to pursue marriage and family, Stacey Estes felt called to pursue nursing. She says she decided to finish out her degree at HCU because of the incredible distinction of HCU's nursing program.
"One reason I chose HCU was because I did a lot of homework. I looked at all the statistics of which school had the highest pass rate for state board exams, and I weighed the cost and convenience. I think when I was there, they (HBU) were like third in the nation. "
On the day she began her classes, however, Stacey discovered she was pregnant with her third child.
"It was just like one of those, 'Okay, God has just a really funny sense of humor here' [moments], you know? But, I had finally decided if you want something bad enough, you'll do it. You'll figure out a way to make it work. So I went on to HCU and graduated in '94, and I had three little ones when I walked across the stage."
Stacey graduated from HCU with her associate's degree in nursing, with three little ones cheering her on. Her experience is not unlike many of our students at HCU who are often juggling family responsibilities, full or part-time jobs, or other obligations. The key to success for many of our students is the relationships they are able to build with faculty and support staff. Stacey agrees that it was the professors who really made the difference.
"I think that the professors at HCU at the time just saw my situation, and I think they were my biggest cheerleaders. My family thought I was absolutely crazy. But the professors saw a spark in me and a willingness to just give it my all. And they jumped on my bandwagon and supported me the entire way."
Stacey eventually returned to HCU to receive her BSN in 2016, but she didn't stop there. She then went on to complete a Master of Science in Nursing Education at the University of Texas at El Paso. At an age when many women would consider retirement, Stacey found she just couldn't deny the calling within her to educate future nurses, largely inspired by the impact that faculty had on her during her time as an HCU student.
"I love nursing, and I think that's probably it. I love nursing. And before I went back to get my masters, at my age, I'm older, people kept telling me, 'You need to think about retirement, Stacey, you've been doing this so long. You need to think about retirement.' And yeah, I wanted to think about things that my husband and I wanted to get off our bucket list and I wanted to be around and take care of my grandbabies and to take care of elderly parents. But something just kept drawing me back into education. And so I did some research and I found out that the average college nursing professor is 57 years old, and most nursing professors don't retire until the age of 77. So I thought, you know, nurses never retire. We just continue to learn and find new ways to share our knowledge and experience with other students and other nurses."
After receiving her master's degree, Stacey taught a few courses at the University of Texas at El Paso (UTEP), but found that the inability to integrate her faith with the material made teaching difficult. So, she took a chance and sent her curriculum vitae to HCU. She was quickly hired on as an adjunct for the School of Nursing.
"It has just been such a wonderful experience for me to tell a student, I can pray for you. We're in this together. You are not alone in this walk in life."
As for the future, Stacey says she looks forward to encouraging and teaching future nurses for as long as she is able. She hopes more students will recognize the caliber of education that HCU is providing, and the importance of Christian values, not only in their personal lives but in their professions.
"I've always been proud to say I graduated from HCU, and even though it's kind of a small private school, if you live in the Houston area, you know where it is and what it stands for. And I just think the emphasis on Christian values is what has always drawn me to HCU and leads me to encourage other people to come here."
It takes an undeniably large amount of grit to be a nurse, to face the difficulties and bear the burdens associated with patient care, while also rejoicing in the celebration and victories of successful medical treatment. At HCU, we know that nursing is a calling. It's not a field you enter into for riches or glory (at least not the worldly kind). It's the field you choose because you understand the meaningful impact you can have on the life of a person who is struggling and the care and compassion that you can extend to another human being in what may be one of their darkest moments or seasons. The School of Nursing and Allied Health at HCU seeks to help students develop the skills they need to be great caretakers of physical ailment, but also to encourage our students to see every patient as a person, and to see the job as an act of service. Our alumni speak highly of our program for many reasons, these being chief among them.
Testimonials from Other SONAH Alumni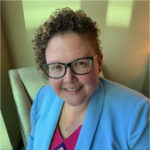 "HCU prepared me for success in the nursing field by enhancing my moral character, increasing my nursing knowledge, developing my ability to work in teams, and by teaching me about professionalism. Since HCU is so well known in the community, this also set me up for success in obtaining my future role at Harris Health System. I was able to secure a position where I completed my community clinical rotation.
I also love that HCU has a diverse population of people and students from all backgrounds and allows for the opportunity to learn about other cultures. I love the aspect of being the hands and feet of Jesus and having a spiritual connection while obtaining a nursing degree." —Katie Kerbow (BSN '14), Ben Taub Nursing Program Manager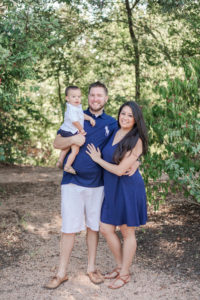 "Houston Christian University's School of Nursing (and Allied Health) was the best decision I made regarding my educational career.  HCU gave me the foundation that I needed in order to be a competent registered nurse in the Texas Medical Center.  The standard at which the professors held me helped mold me into a professional healthcare employee and allowed me to share my skills with those around me.
The advice I would give to an incoming nursing student would be to come into our program with an open mind and an open heart.  Many times, students come into our nursing program believing they know what sector of nursing they want to go into, however having completed all of the classes they then realize that God has called them to be another type of nurse.  Nursing is truly God's work and I would hope all future nursing students come in with a servant's heart and ready to serve any population that is presented to them." —Lisette Colvin ('11) BSN