Traditional Undergraduate Admissions
Houston Christian University offers a broad diversity of academic, cultural, professional, spiritual and relational opportunities. With eight schools and colleges offering 76 majors and nine pre-professional programs, come and learn what we mean by A Higher Education at HCU. Apply for our campus or online programs and start something new!

Just Getting Started?
New here? No problem. Here's where to start.
The Basics

Location: Houston, TX
Type:

Private

Student-Faculty Ratio: 16:1
Undergrad Enrollment: 2,780
Ethnic Diversity: 69%
A Higher Education

Inside or outside of the classroom, we give you a foundation you will build upon the rest of your life. Our programs are designed to foster meaningful discussion around the questions that matter, and the ideas that shape the world.
Affordability

The numbers can be daunting, but dig a little deeper and you will find that most HCU students are eligible for scholarships.  Eligibility consideration for most of our merit awards is automatic with your application for admission.

Considering Houston Christian University?
Here's how to show your interest and get to know us.
Freshmen Students

Become a part of a Christian university committed to academic excellence, the enrichment of spiritual lives and the development of moral character.
Transfer Students

Apply and see why students are choosing HCU to continue their education. Receive a decision within two weeks and a Progress Toward Degree document two days after that. Apply for Fall 2023.
International Students

Chances are you will feel at home at HCU. The university has a very diverse student population from many different cultural and religious backgrounds.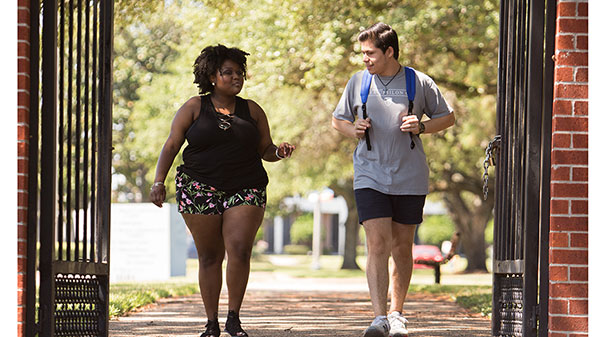 On Campus Visits
---
If you'd prefer to visit our campus, we have plenty of options. See our Visit HCU page or sign up for a personal campus tour!
Don't stop here. There's more to explore!