Paying for college can be a daunting task. We are committed to helping you receive a great education, and we're working hard to make your tuition affordable. HCU can help you finance your education through 0% interest payment plans, scholarships, financial aid, grants, and student loans.
Well over 95% of freshmen and transfer students receive merit scholarships that significantly lower the overall cost. Take a closer look—HCU may be more affordable than you think!

Net Price Calculator
Complete our Net Price Calculator to estimate your net tuition cost and aid. Then see if you qualify for other scholarships, grants, or loans.
Freshman Calculator Transfer Calculator
SCHOLARSHIPS
HCU awarded $39.5 million in scholarships last year
HCU has an extensive selection of scholarships to help meet the financial needs of new, returning, and transfer students. There are numerous academic, talent, leadership, merit, athletic, and alumni awards available.
Undergraduate
Freshman Merit Awards
Homeschool Students
Transfer Students
Returning Students
Church Matching
Baptist General Convention
Talent Based Grants
Graduate
Alumni
College/Program Specific
GRE/GMAT
Baptist General Convention
Private Donors
The Guild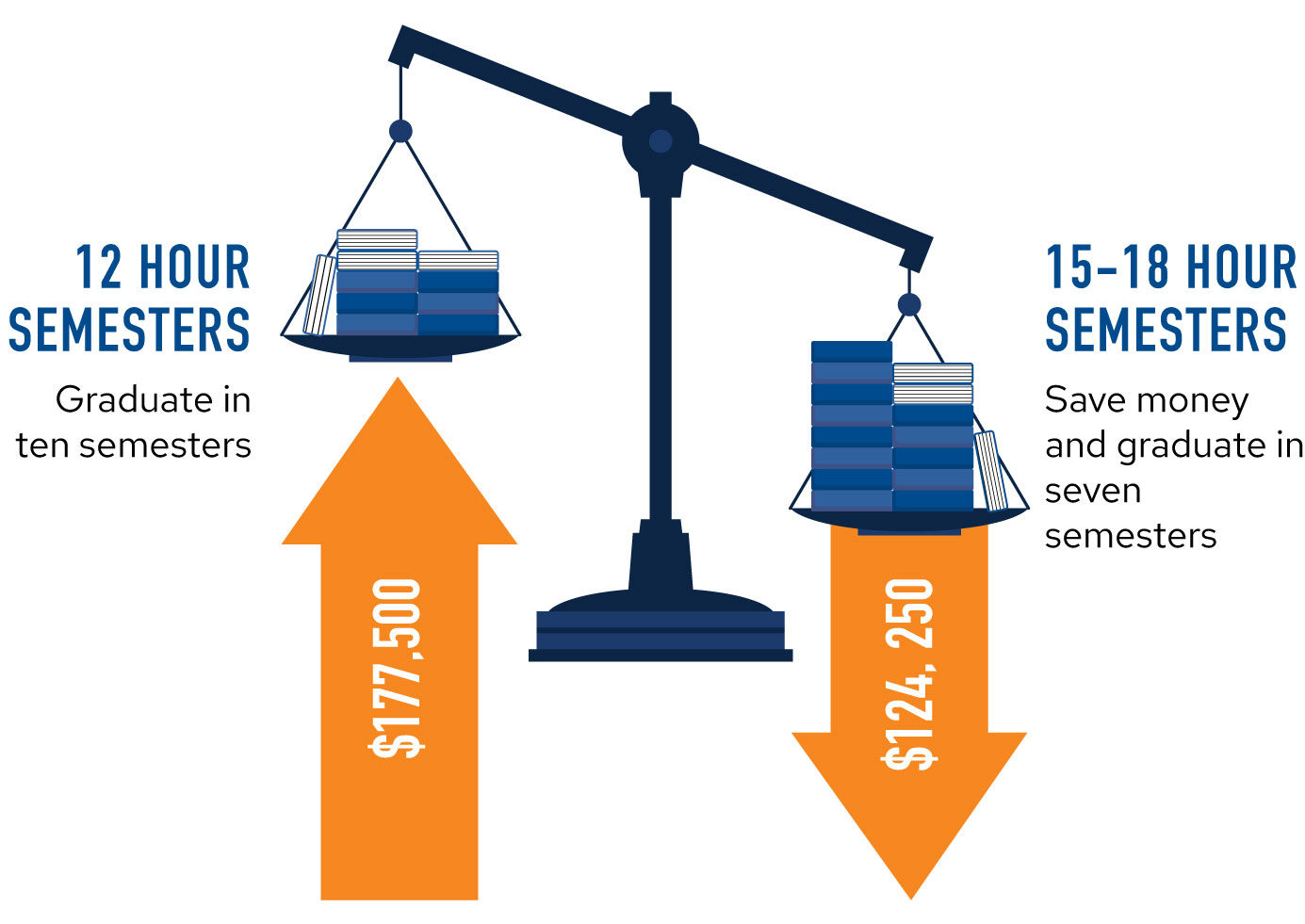 SAVE UP TO $53,250**
WITH FLAT RATE TUITION
HCU uses a block tuition model.  Undergraduate students will be charged a flat rate for tuition that will be the same whether enrolled in 12, 13, 14, 15, 16, 17, or 18 credit hours in the fall and spring semesters. Students who take 15-18 hours per semester save tens of thousands of dollars on the entire cost of their bachelor's degree programs!
FINANCIAL AID
Over 90% of HCU students receive financial aid
The average federal aid package is over $18,000 for new freshman, and there are many aid options available for incoming transfer students. HCU recommends that all students complete the Free Application for Federal Student Aid (FAFSA) before being assessed for additional institution and state grants and federal work study programs. Use the Federal Student Aid Estimator to see how much aid you could receive.
FAFSA
Learn how much aid you can receive by submitting the Free Application for Federal Student Aid.
HCU School Code:
003576
Apply for FAFSA
FAFSA Deadlines
 December ***
FAFSA opens
 March 1
Deadline for prospective and new students
 April 15
Deadline for continuing students and all required documentation

*Estimate is based on Academic Year 2022-23 and includes fees, but not room, board or other indirect costs such as transportation, personal costs, supplies or books.
***Historically, the FAFSA has been available beginning October 1st each year. However, because of significant changes to the application and the rebuild of the FAFSA processing system, the 2024-25 FAFSA will not be available until sometime in December 2023.