Frequently Asked Questions for Parents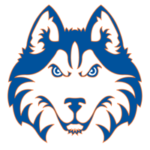 Parents are vital members of our HCU community, helping to empower and encourage students as they work hard toward their chosen degrees. We invite parents to participate in university events and initiatives alongside our students as they learn more about what it is like to be a part of the Husky family.
What is the campus atmosphere like?
HCU offers a small, intimate campus setting where students can thrive in the classroom and in their relationships with fellow students. Our student body is diverse and vibrant, and our university faculty and staff go the extra mile to ensure that students have the tools they need to be successful.
What activities are available to students on campus?
HCU offers over 50 student organizations. Students can participate in greek life, intramural sports, mission trips, community service projects, and Division I athletic events and can also serve on our student programming board. There is always something to participate in!
Are freshmen required to live on campus?
Freshmen are not required to live on campus if they are commuting from home, however we highly encourage living on campus because it enables students to foster community and form relationships quickly. Freshmen students who wish to live off campus must receive approval from Residence Life.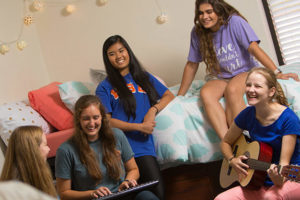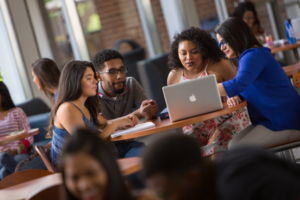 Is there a curfew when living on campus?
There is no curfew on campus. The gates that surround the campus close at 11:00 p.m. For re-entry after the gates are closed, students will need to provide a current student ID to campus police.
How safe is the campus?
HCU works hard to provide a safe and comfortable living and learning environment for our students. Our police force patrols campus 24 hours a day, seven days a week. The HCU Police Department is located just outside of the campus grounds and officers are available to assist in any emergency.
What are HCU's most popular majors?
Our most popular majors include Nursing, Psychology, Biology, and Kinesiology-Wellness Management.
What is the general process to apply to the nursing program?
The Nursing program has a separate application and requirements. You can find out more at HC.edu/nursing.
When will my student register for classes?
Incoming freshman will have their first semester schedule created for them based on the major that they have declared. They will receive their schedule at Freshmen Orientation. For information about student schedules or schedule changes, please reach out to HCU Admissions via email (admissions@hbu.edu) or telephone (281-649-3211).
How long before the deposit is non-refundable?
The enrollment deposit is refundable up until May 1st.
Can my student check the status of their application online?
Students can check the status of their HCU application online by visiting Apply.HBU.edu/Status. Students are encouraged to reach out to their admissions counselor with additional questions regarding their application. Students can find out who their admissions counselor is online.
Can I check my financial aid package information online?
Once you complete and submit the FAFSA, you may contact our financial aid office to review your package. Students may also sign into their HuskyNet account to accept/decline any offers for student loans or awards.