Dr. Craig Ferrell, Jr.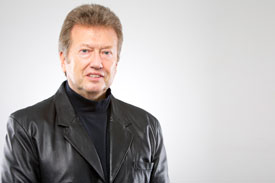 , Assistant Professor of Law and Criminal Justice, was published in Police Chief Magazine. His article "Chief's Counsel: United States v. Texas: Immigration Enforcement – Local or Federal Issue?" appears in the October 2016 issue. Read the article here.
The article will be handed out during this year's annual conference, which is attended by over 80 countries and normally has in excess of 15,000 police and city executives from around the world. Last year the International Association of Chiefs of Police (IACP) 122nd Annual Conference was in Chicago and had over 15,335 law enforcement executives from around the world in attendance, and  83 countries were represented. The opportunity to have this article distributed is not only an honor but also gave Dr. Ferrell the opportunity to highlight Houston Baptist University's creation of a Criminal Justice Program at the world's largest police gathering.