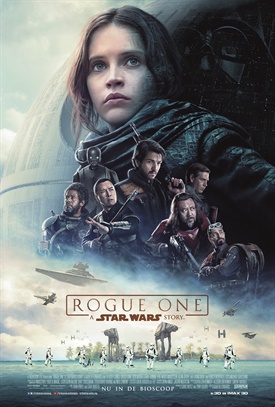 I did not see as many films during the Christmas break as I had intended, but I did see my fair share.
My first film, of course, was Rogue One.  I saw it first in the IMAX format, and I was overwhelmed; I did have problems in my second viewing with a 3-D format.  The first part is a bit slow as the audience learns a new set of faces, but the second half is as good as anything we have seen in the seven original episodes.  The film is dark, even darker than The Empire Strikes Back.
The bombardment and destruction of a holy city is probably based on the recent siege of Aleppo, Syria.  The division and mistrust among the various factions of rebels against the Empire is also similar to current events.
As much as I enjoyed the film, I might have enjoyed it even more if I had caught all the tie-ins to such animated series as The Clone Wars and Rebels.  I certainly enjoyed the "reappearance" of Governor Tarkin and the youthful Princess Leia.  One of the strong appeals of this film is the reappearance of Darth Vader; he only has two scenes, but he is as murderous and bad-tempered as ever.  It helps to have the voice of James Earl Jones providing Vader's lines.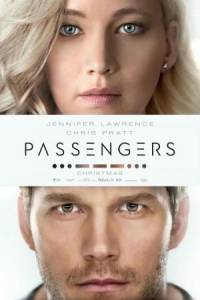 The recent death of Carrie Fisher has certainly cast a pallor among the franchise's fans, but the good news is that she had completed filming her scenes in the untitled Episode VIII which will be next Christmas's best present.
Another science fiction film, Passengers, also appealed to me.  It is very similar to Gravity and alludes to several episodes in 2001: a Space Odyssey.  (I still have difficulty absorbing idea of that film's impending fiftieth anniversary.)  Christ Pratt and Jennifer Lawrence do quite well.  The special effects are very good, but the humans deserve most of the praise.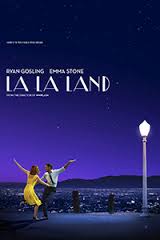 well-drawn and well-acted.  There is more than a whiff of the old Andy Hardy-Judy Garland films about staging a musical in someone's old barn; I never did care for those films, and that might have skewed my perceptions of this film.
I was very disappointed with La La Land; the performers were certainly good, but my prejudice against Hollywood (as opposed to Broadway) musicals may again be a factor.