Dr. Craig Ferrell, Jr.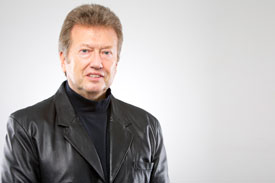 , assistant professor of Law and Criminal Justice, published an article entitled "Chief's Counsel: Carpenter v. United States: Digital Privacy in the 21st Century" in the International Association of Chiefs of Police September Magazine. The theme of the article was how emerging technology has caused the Supreme Court to revisit and properly balance an individual's privacy rights against the public safety needs of society.
Our students in the Criminal Justice program and the entire HBU community are able to daily take advantage of the rich experience that Professor Ferrell brings to the classroom and in one-on-one mentoring he provides. He remains an active contributor to the law enforcement community, providing scholarship, experience and advice.