As I feared, the weekend of March 18 offered no movies that could tempt me out of my lair. Instead, I caught up on some of the films that never made it into wide distribution in 2018. By coincidence, both of them dealt with the seamier side of various members of the Stuart royal family.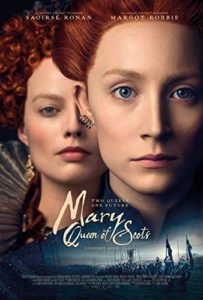 First, I watched "Mary Queen of Scots" with Saoirse Ronan as the ill-fated Mary and Margot Robbie as Elizabeth I. Both actresses are good, but I also remember Vanessa Redgrave in a different version in the 1970s. Robbie "puts the murderous Machiavel to school" and invites favorable comparison to other Elizabeths; Bette Davis, Glenda Jackson, and Cate Blanchett come to mind.
The film assumes that the audience is familiar with the details of Mary's life and omits most of the background for her trial for treason and makes her look more like a martyr than she was. On the other hand, we do get more about her penchant for dangerous husbands; I could have done without some of the more tawdry revelations about the morality of the late 16th century. The film ends with a brief reminder that her son did bring the ill-fated Stuarts to the throne of England.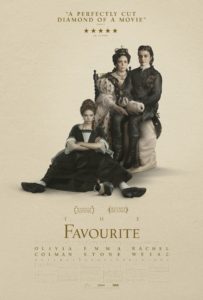 The other film I watched, "The Favourite," dealt with the last member of the Stuart dynasty, Queen Anne. I confess that I am not sure Olivia Colman deserved an Oscar for best actress; she is good, but her role is not that substantial. Rachel Weisz and Emma Stone steal almost every scene. This film is gamier than "Mary," and presupposes a knowledge of the Restoration era; it omits almost any reference to John Churchill's blocking of the ambitions of Louis XIV.
I need to dig out my DVD and rewatch the old Masterpiece Theatre premiere series, "The First Churchills." I particularly want to compare Susan Hampshire's portrayal of Sarah Churchill with Weisz's much darker version. Had we world enough and time to reread and rewatch everything we need to, these little essays might, like Tennyson's brook, go on forever.