Houston Baptist University is pleased to announce the appointment of Dr. Mark Clark as the director of The McNair Center for Entrepreneurship and Free Enterprise at Houston Baptist University.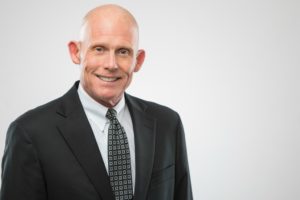 Dr. Clark serves as an assistant professor of Entrepreneurship for the HBU Master of Science in Management and Entrepreneurship program. Prior to joining the Archie W. Dunham College of Business in 2018, Dr. Clark worked with or led entrepreneurship programs at the University of North Texas, The University of Texas at Dallas and New Mexico State University. His teaching and leadership stem from his own successful business ventures.
Dr. Clark earned a Bachelor of Arts in Economics and Finance, a Master of Science in Marketing Science & Psychology, a Master of Business Administration, a Master of Arts in Public Policy & Entrepreneurship, and a Doctor of Strategy, Entrepreneurship, and Public Affairs. In 2019, he was a finalist for HBU's Opal Goolsby Outstanding Teaching Award. He is a faculty sponsor for the American Marketing Association collegiate chapter at HBU.
"Often, I am labeled a social entrepreneur," Clark said. "Social entrepreneurship relies on faith-based principles and practices that simultaneously cause organizational success and growth, and alleviate poverty. I feel called to this assignment. I am grateful to be at HBU at a time when my experience and skills can help our team advance the vision The Robert and Janice McNair Foundation has for HBU's Center."
Established on the HBU campus in 2016, The McNair Center for Entrepreneurship and Free Enterprise exists to integrate entrepreneurship and ethics at a deep and pervasive level. The emphases of the program include entrepreneurship, leadership, experienced-based mentorship and marketing. The principles and practices taught by the Center apply to enterprises of all sizes. The McNair Center serves HBU undergraduate and graduate students, as well as outside students, along with community organizations and their employees.