I had no intent of wasting time or money on the weekend of August 3; the latest "Fast and Furious" episode found no favor in my eyes and the news of the shootings in El Paso and Dayton left me in an apocalyptic mood. To soothe myself, I dug out my DVD set of Ken Burns' "Civil War" and watched the entire series.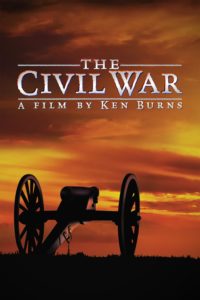 I also have great respect for his "Empire of the Air," the history of radio. I never saw the series on baseball but I doubt that I will watch his new series on rural music this fall. My father forbade us to listen to any song about "drunks or fallen women." He particularly loathed the singer Hank Williams and it was very difficult to escape Williams on Oklahoma radio stations in the 1940s and early '50s.
His musical tastes ranged from Bach to the "big bands"; I still become nauseated whenever I hear a Guy Lombardo song in an old movie. My taste was for symphonies and grand opera. Perhaps Burns should do a long series on the history of the Metropolitan Opera. That I would gladly watch (and purchase).
The list of "coming attractions" for the weekend of August 10 does not look very appealing. One of the most unappealing films I can imagine is the fourth installment in the Rambo sequence. I am not sure when it will arrive, but I feel no obligation to watch it. On the other hand, I am itching to see the fifth and final appearance of Daniel Craig as 007 in "Bond 25," which will arrive next spring. That title will almost certainly change.