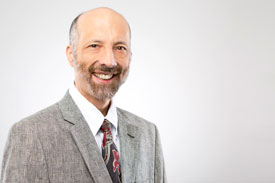 Dr. Louis Markos, professor of English, scholar-in-residence, and Robert H. Ray Chair in Humanities, had his article on the history of the classical Christian movement, "The Rise of the Bible-Teaching, Plato-Loving, Homeschool Elitists: How evangelicals are becoming the new champions of the pagan classics," published as the cover story for the September issue of Christianity Today.
HBU's honors college, liberal arts core, humanities majors, and MLA are all undergirded by a classical Christian approach that seeks, to reference the Ten Pillars, to build on the classics and to bring Athens and Jerusalem together. Many of HBU's finest students have either attended a classical school or been trained classically as part of their homeschooling.
Dr. Markos speaks widely for classical Christian schools and conferences. Since November, 2018, he has spoken for schools or conferences in Lexington, KY; Cookeville, TN; Point Lookout, MO; Dothan, AL; Memphis, TN; Baton Rogue, LA; Atlanta, GA; and Rainsville, AL; as well as in Houston, Austin and Dallas. Of his 18 published books and two lecture series, some that have been particularly popular in the classical world include "The Life and Writings of C. S. Lewis" (Teaching Company/Great Courses, 2000), "From Achilles to Christ: Why Christians Should Read the Pagan Classics" (IVP, 2007), "On the Shoulders of Hobbits: The Road to Virtue with Tolkien and Lewis" (Moody, 2012), "Literature: A Student's Guide" (Crossway Books, 2012), "Heaven & Hell: Visions of the Afterlife in the Western Poetic Tradition" (Wipf & Stock, 2013), "Atheism on Trial: Refuting the Modern Arguments Against God" (Harvest House, 2018), three "Worldview Guides" to the Iliad, Odyssey, and Aeneid (all from Canon Press, 2017), and "The Dreaming Stone and In the Shadow of Troy" (Lampion Press, 2015, 2017), children's novels in which his kids become part of Greek mythology and the epics of Homer.
Dr. Markos has recently signed contracts with InterVarsity Press (for a book on Plato) and Classical Academic Press (for a book on Greek Mythology). He considers himself an ambassador at large for HBU's Ten Pillars and seeks to promote across the country the unique liberal arts, classical Christian education that HBU provides.