As I said in an earlier review, the current medical crisis is good for those with an adequate supply of books and DVDs. I am now re-viewing the BBC's massive adaptation of Anthony Trollope's "Palliser" novels. Those who think the sun rises and sets on "Downton Abbey" might want to refresh their memory of this series.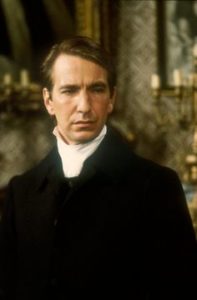 Trollope was far too prolific, but many of his novels hold up quite well. I frequently indulge in the adaptations of the Barchester novels. Two novels, "The Warden" and "Barchester Towers," became "The Barchester Chronicles." Donald Pleasence and Susan Hampshire were among the stars, but Alan Rickman stole the show with his  portrayal of the Reverend Obadiah Slope, one of English literature's consummate hypocrites, a scoundrel on a par with Jane Austen's obnoxious Mr. Collins.
The BBC version of the Palliser novels were, in some ways, an improvement on the original novels, particularly the first one, "Can You Forgive Her?" The BBC version placed more emphasis on the Pallisers than on the whiny protagonist who whines her way from one moral crisis to another. The first time I read that novel, I wanted to grab the silly creature by the throat and shake her until her teeth rattled. The adaptations of the novels "Phineas Finn" and "The Eustace Diamonds" are masterpieces of political fiction.
If you prefer something darker, David Suchet was in a superb adaptation of Trollope's "The Way We Are Now." The actress who portrayed his daughter went to cinematic immortality as Moaning Myrtle in the "Harry Potter" films.