By Jacqueline Mendez and Cristina Nader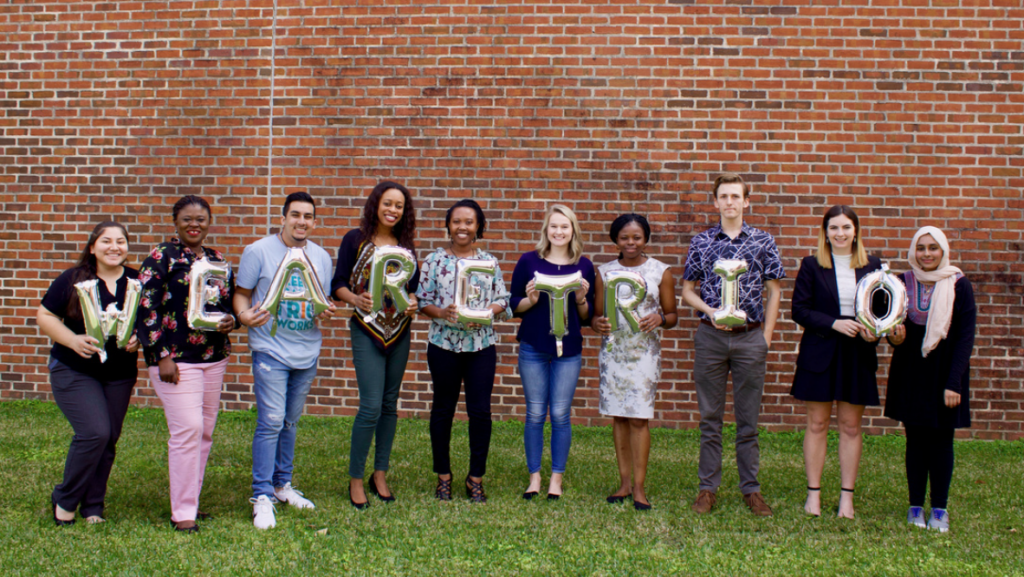 HBU has received $1.3 million in grant funding for its TRIO Student Support Services (SSS) program. Through the grant's renewal, TRIO SSS can continue serving its current cohort and future participants for the next five years (2020-2025). With the completion of the first grant cycle, TRIO SSS reflects on having served more than 200 students at HBU and helping over 100 participants graduate. TRIO SSS looks to continue building a strong foundation that encourages participants to succeed in their collegiate careers and fulfill their baccalaureate requirements within the average four years.
TRIO SSS' holistic approach has provided the necessary feedback from students to identify their interests and needed support. Lourdes Orozco, a TRIO participant, said, "TRIO is another support system with quick assistance and a place where I feel comfortable and encouraged to set goals." Students' opinions and praise for success coaching through Personal Education Plan meetings have kept TRIO SSS seeking innovative ways to engage students and seek knowledge. Sidney Salazar, a TRIO participant, said, "The beginning and mid-semester check-ins with my TRIO Success Coach has helped me put my ideas and goals in place for the semester and talking about it makes my goals much more real."
TRIO SSS aspires to build a strong network among students and their peers and faculty and staff. TRIO SSS has been able to and will continue to forge strong partnerships with departments, much like those with the Academic Success Center or Career and Calling, to provide participants with a more extensive support system. Additionally, the program has focused on expanding student horizons by taking them to cultural events around the city and on graduate school tours around the region and country. Mirca Romero said her favorite TRIO event in spring 2020 was visiting graduate schools and the Texas Capitol in Austin. The program was also able to award more than $50,000 in direct grant aid to participants and hopes to do that more in the next five years.
TRIO SSS is funded by the U.S. Department of Education to provide services to first-generation, low-income students, and students with disabilities to help them be academically, financially, and vocationally successful in college while pursuing an academic degree.
For more information, please call the TRIO SSS office at 281.649.3198 or email TRIO@HBU.edu.