Houston Baptist University is pleased to announce the highest total enrollment in University history for the eighth consecutive year, with about 4,000 students! Additionally, HBU has the highest residential undergraduate enrollment for the second year in a row, now with more than 2,400 students; the undergraduate class is the most diverse in University history. HBU's Pampell Online division celebrated its highest enrollment ever for the fourth consecutive year. HBU ranks fifth in diversity among Regional Universities West according to the U.S. News & World Report. HBU has the distinction of being a Hispanic-Serving Institution (HSI).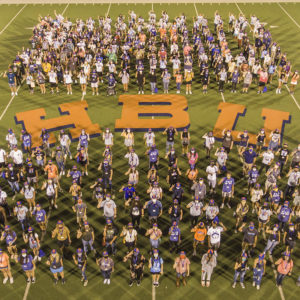 Dr. James Steen, HBU Vice President for Enrollment Management, said, "Despite the unprecedented challenge of a global pandemic in 2020, and the implementation of a hybrid model for residential instruction, students clearly value the unparalleled education we offer, encompassing academics, faith, and student life."
HBU offers 72 bachelor's, 37 master's, and three doctoral degrees, along with certificate programs: HC.edu/Majors.
We invite potential students to contact Admissions@HBU.edu or 281-649-3211.