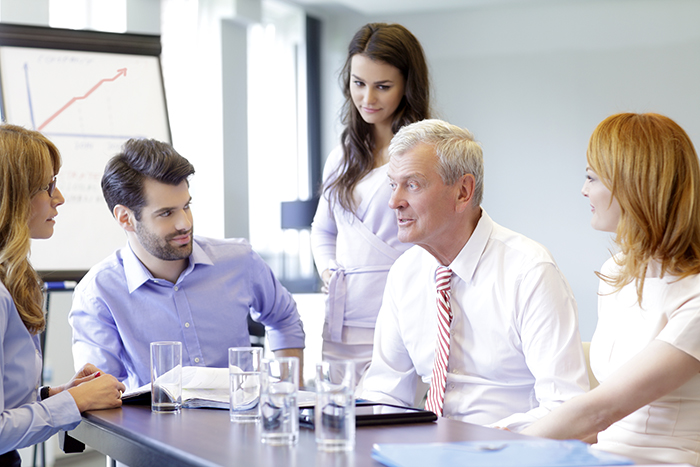 By Michael LaPierre
We are told as Christian business leaders that we need to have a relentless drive, determination, discipline, resilience, passion, and overall "stick-to-a-tive-ness" (among numerous other leadership character traits) to be the best that we can be. As Christians, we should give it our all and rise to the top of our respective fields of endeavor for God's glory. In the workplace, it may mean aspiring to be president or chief executive officer of a major corporation. We think to ourselves, "If I could only rise to this level of authority I could have much more of an impact for the Lord." We want to be the best!
But what happens when you come up short of these tall aspirations? What happens when all of the planning and hard work doesn't get you to the "so-called" ideal situation or place in life? What happens when you do not reach the summit of all of your goals, plans, and dreams? Think for a moment, what if God wants you in a backup role and wants you to play "second fiddle" to help pave the way for others. How will you respond?
While exploring this topic, we will take a look at some Bible characters of the early Christian church along with key Old Testament figures and how they responded.
John the Baptist
This is one of my all-time favorite Bible characters. John the Baptist was called to pave the way for our Lord and Savior Jesus Christ. He was asked by God to play "second fiddle" and he did it with joy! John made the following statement that epitomized who he was as a follower of Christ.
"This is he of whom I said, After me cometh a man which is preferred before me: for he was before me. And I knew him not: but that he should be made manifest to Israel, therefore am I come baptizing with water." (John 1:30-31)
In my mind, what is so special about John's comments was his selfless perspective and his willingness to declare the preference of someone else before himself. In human terms, what he was communicating and suggesting runs counter to the natural predisposition of most human beings. John had notoriety, followers (disciples), and the attention of the government officials. John's message was having an impact in people's lives. He also had a ministry that was growing in popularity. There were droves of converts and other disciples coming to John for baptism as he preached a message of repentance. Jesus himself came to John to be baptized. So what did John do? Did he capitalize on his growing fame to make himself the center of attention? No, he did not! John understood that his call from the Lord meant playing "second fiddle" and paving the way for his Lord. He was unwilling to take advantage of his situation for the furtherance of self. John knew that the best that he could be was to proclaim the coming of a Savior and by his willingness to "MAKE STRAIGHT THE WAY OF THE LORD."
King David
Here sat a King with a heavenly anointing from above who was considered a man after God's own heart! David was a young shepherd boy who slew the giant Goliath, was anointed King by Samuel, had legions of followers, and eventually unified and consolidated power in the Northern and Southern kingdoms. Yet, when David had the chance to slay his nemesis, King Saul (who repeatedly tried to destroy him), he instead chose a path that would put him in a position of "second fiddle" until God's timing was evident. He would not usurp the position of King Saul.
"And David said to Abishai, Destroy him not: for who can stretch forth his hand against the Lord's anointed, and be guiltless?" (1 Samuel 26:9)
David's restraint in not killing or removing King Saul from the throne and immediately consolidating power when he had the opportunity to do so was an incredible testimony to his relationship with the Lord. David had such a respect for God's anointed king (Saul), that when David "cut off the skirt of Saul's robe privily" he was upset with himself for being disrespectful.
And it came to pass afterward that David's heart smote him, because he had cut off Saul's skirt." (1 Samuel 24:5)
In lieu of the circumstances, David was even willing to refer to King Saul as master! What a wonderful testimony of loyalty and respect.
Joshua
In many respects, we find a description of the wonderful blessings of being placed in a role of "second fiddle" with the account of Joshua, Moses' minister. For decades Joshua stood at his leader's side in a less prominent role only to be used greatly of the Lord in the future. Joshua served at Moses' command during the exodus period, two wilderness odysseys, and eventually during the conquest of the Promised Land. One can only imagine the wealth of knowledge and wisdom that he learned at Moses' side. What an awesome spiritual training ground! Yes, it was the servant Joshua who was second in command that God eventually commissioned to cross the Jordan River.
"Moses my servant is dead; now therefore arise, go over this Jordan, thou, and all this people, unto the land which I do give to them, even to the children of Israel." (Joshua 1:2)
Can you think of anyone more qualified to lead the crossing of the Jordan River than Joshua? His unique position as "second fiddle" in the previous decades allowed him the time to listen, learn, let go, live, and lead. In other words, Joshua had the God-given experiences, wisdom, credentials, and understanding to take on the challenges awarded him! The "proving ground" under Moses' leadership was like none other and fully prepared him for the task at hand. Joshua understood the people of Israel and their inclinations and he understood God's promise while having the fervor and discipline to get the job done.
In summary, Christian business leaders are on an exciting, awe inspiring, and unimaginable journey here on this earth for the glory of God. Our Heavenly Father has adopted us into His family and wants what is best for His children. He will allow the situations in life to mold, guide, and instruct us along the way. His will for our lives is perfect. Christian business leaders need to stop and hear that still small voice of our Creator. We need to learn to appreciate and enjoy each step of the journey. And while the world may tell us a much different story, "second fiddle" is okay!
---
Mike LaPierre is a former business executive who specializes in leadership training and development. He is the founder of Christian Leadership Worldview International and the author of the new book, The Christian Leader's Worldview. He can be reached at mike@clwi.org for leadership conferences and speaking engagements.