CCB Networking Luncheon and Seminar
A Center for Christianity in Business Networking Event
The Archie W. Dunham College of Business and the Center for Christianity in Business invite all business professionals to our next CCB Networking Luncheon.
How Should We Then Live?
Christendom in the Age of AI and Big Tech
Friday, October 7, 2022
12:00-2:00 p.m.
McNair Hall and Belin Chapel
Event registration now closed. HCU students wishing to attend the lecture portion can attend without registration. Please arrive at 12:45 pm at Belin Chapel.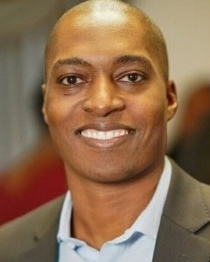 Eric Lewis
is a member of the Advisory Board at the HCU Dunham College of Business. Eric is a trader and entrepreneur in Houston who focuses on financial markets and digital marketing, and prior to that has worked many years as a trader in the energy market and as a market maker at the Chicago Board Options Exchange. Eric's expertise in trading and experience as a capital market entrepreneur afford him unique insight into the interface of technology and high finance. As a Christ follower, Eric serves in multiple ministries, including as a children's leader with Bible Study Fellowship (BSF), as a mentor to high school students and a member of the regional board of Young Life Houston, as a member of the Executive Committee for JH Outback Texas, and a recent invitation to serve on the National Board of New Canaan Society. Eric received a BA in economics from the University of Texas at Austin and holds an MBA in analytical finance from the University of Chicago.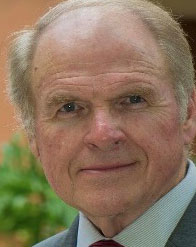 Wallace Henley
is the author of more than 20 books, including God and Churchill (co-authored with Sir Winston Churchill's great-grandson), and his most recent: Who Will Rule the Coming 'Gods': the Looming Spiritual Crisis of Artificial Intelligence (Vide, 2021). Wallace's varied career includes academics, journalism, pastoral ministry, and as a White House aide and an aide in the United States House of Representatives. An acclaimed journalist, Wallace holds numerous awards, including an Associated Press award for his coverage of the 1960s civil rights movement, and he is currently an exclusive columnist for the Christian Post. From 1970-1973, he served as assistant director of the White House Cabinet Committee on Education. The founder and designer of the Belhaven University Master of Ministry Leadership Degree, Wallace was educated at Samford University, Southwestern Baptist Theological Seminary, Trinity Theological Seminary, and Canterbury Christ Church College. Wallace's pastoral ministry spanned many decades, including being a senior associate pastor at Houston's 80,000-member Second Baptist Church for more than 18 years. Wallace has been married to his wife, Irene, for 60 years, and together they have two children, six grandchildren, and six great-grandchildren.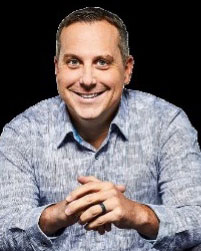 Brent Phillips
is South African born and raised and has always had a passion for tech, business, and the gospel. After earning his master's degree in information technology, Brent launched his first US-based company in Aspen, Colorado. Brent engineered one of the first versions of the "cloud" while simultaneously becoming an ordained pastor. Later after moving to Houston, Brent planted Sandbox Church and cofounded 2nd.MD, which revolutionized telemedicine through technology. 2nd.MD was purchased by Accolade in 2021 for $460 million. After the sale of 2nd.MD, Brent handed over the church and moved his family out to an abandoned horse ranch where he has built a multi-family, self-sustainable farm resort with over 400 animals, 60 different fruit varieties, and aquaponic farming. Brent's latest venture is Luep, a highly secure communication and social platform for individuals, businesses, schools, and organizations that is becoming a player on the world communication stage.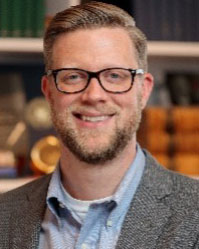 Jason Thacker
serves as Chair of Research in Technology Ethics and Director of the research institute at The Ethics and Religious Liberty Commission (ERLC) of the Southern Baptist Convention. He is an associate fellow with the Kirby Laing Centre for Public Theology in Cambridge, an advisor for AI and Faith (a cross-spectrum consortium of faith communities and academic institutions), and a research fellow with ERLC Research Institute. The author of several books including Following Jesus in the Digital Age (B&H, 2022) and The Age of AI: Artificial Intelligence and the Future of Humanity, he is the editor of The Digital Public Square: Christian Ethics in a Technological Society and co-editor of the Essentials in Christian Ethics series with B&H Academic. Jason is the project leader and lead drafter of Artificial Intelligence: An Evangelical Statement of Principles, and his work has been featured at Slate, Politico, The Week, Christianity Today, The Gospel Coalition, and Desiring God. A graduate of The University of Tennessee in Knoxville (BA in Communication Studies), Jason holds an M. Div. from The Southern Baptist Theological Seminary, where he is currently pursuing a PhD in ethics, public theology, and philosophy.