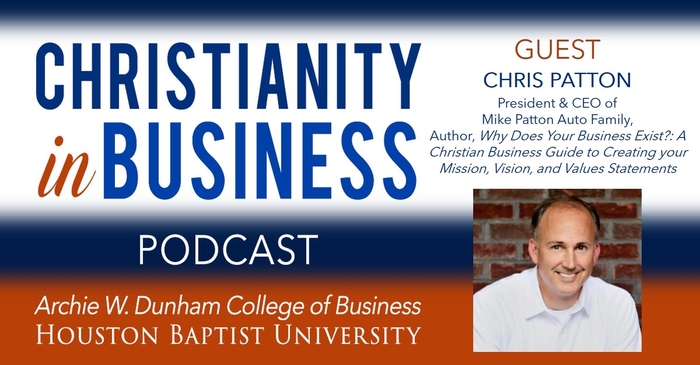 In this episode, Chris Patton explains his company's process for developing a Christ-centered culture.
Chris is President/CEO of the Mike Patton Auto Family in LaGrange, Georgia, a three-dealership group with roughly 110 employees representing Honda, Ford, Lincoln, Chrysler, Dodge, Jeep, and Ram franchises. Along with his younger brother (and partner) Brian, he is a third-generation owner and grew up working in every department in the business, beginning at the age of 10.
He also writes a blog (ChristianFaithAtWork.com) to business owners and leaders who are working to integrate their Christian faith into their businesses.
He's the author of the new book, Why Does Your Business Exist?: A Christian Business Guide to Creating your Mission, Vision, and Values Statements.