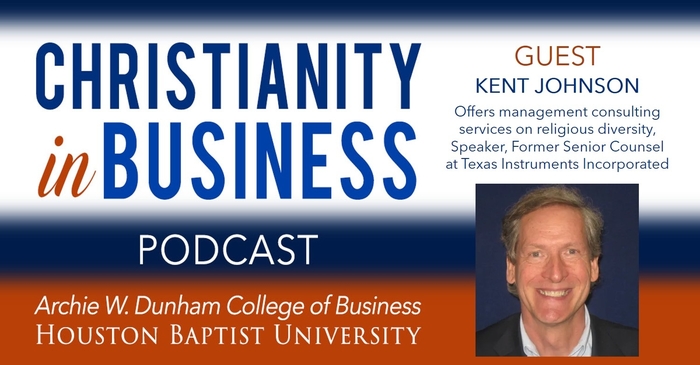 In this episode, Kent Johnson shares some of the biggest blunders business leaders and other business professionals are making when it comes to religious diversity in the workplace.
Kent was a Senior Counsel at Texas Instruments Incorporated where, in different assignments over the years, he's had responsibility for legal support of nearly all of TI's worldwide businesses and business functions.
Kent is passionate advocate of diversity in the workplace. He has served on governing boards of private schools and churches, and is a frequent speaker on the topic of faith in the workplace. (AB, Dartmouth; JD, Villanova School of Law).
He is now offers management consulting services related to religious diversity in the workplace to show companies how to appropriately accommodate religious expression. And he advises Christian institutions on how to interact with people of other faiths.