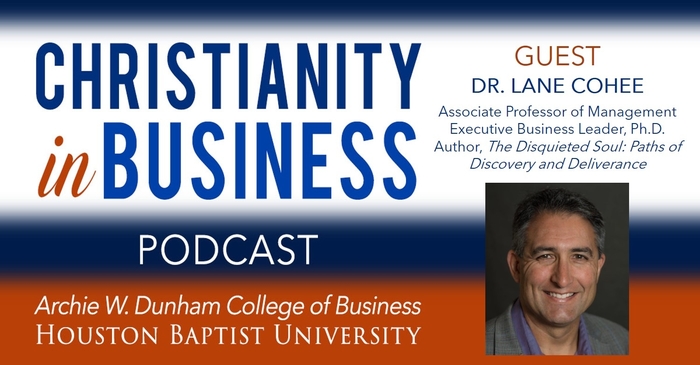 On this episode, Lane Cohee how marketplace Christians can live within the disharmony of life without being enslaved to that disharmony.
Lane was educated at the United States Air Force Academy, University of Redlands, University of Colorado, and Rollins College where he received his Doctorate in Business Administration. He currently serves as an Associate Professor of Management at Palm Beach Atlantic University (PBA) in West Palm Beach, Florida.
Prior to joining PBA, Lane spent 30 years in the defense and aerospace sector, most recently serving as an executive business leader at Harris Corporation.
He's the author of the new book, The Disquieted Soul: Paths of Discovery and Deliverance.
Lane has been an active member in congregations within the Presbyterian Church in America (PCA) since 1987. During that period, he taught over 50 courses in the areas of leadership, parenting, theology, apologetics, church history, and financial management.