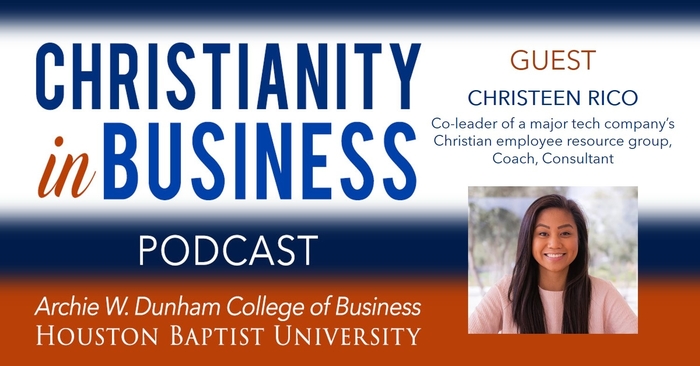 On this episode, Christeen Rico shares strategies for starting a faith-based employee resource group (ERG) at your company.   
Christeen Rico is a daughter of the Most High King, committed to following Jesus and intent on pursuing a vision found in Proverbs 11:10 (NIV) "When the righteous prosper, the city rejoices." Currently, she's on assignment as a minister of reconciliation in the marketplace, starting at her place of work: a major tech company in Silicon Valley where she works in strategy and operations, while co-leading the company's Christian employee resource group. Christeen is passionate about equipping men and women in the marketplace to pursue an intentional journey of faith and work integration, thereby amplifying their impact in the world in partnership with God. Christeen is an active steward of the Bay Area faith and work movement as a speaker, mentor and co-host of various cross-company, cross-church initiatives including the first ever Silicon Valley Work & Faith Workshop which empowered 70+ faith-driven leaders with tools to launch faith-based employee resource groups to positively impact their company.
Learn more about Christeen's story and latest initiatives at www.christeenjoy.com and www.workandfaithworkshop.com.