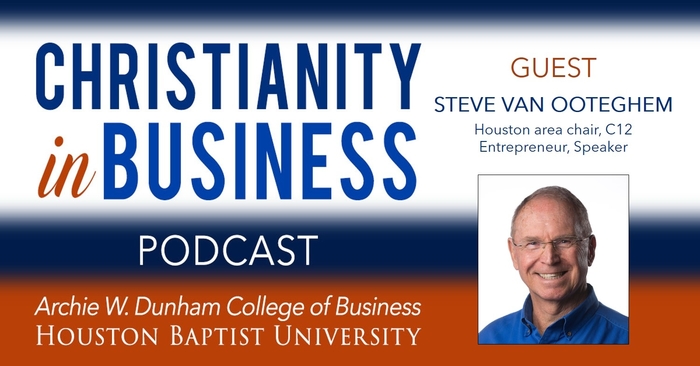 On this episode, Steve Van Ooteghem shares how you can recognize whether you are operating your business in God's Kingdom or Satan's kingdom.
Steve is the Houston area chair for C12, the nation's largest invitation-only Executive Round table for Christian business owners/CEOs. Steve was a member of one of the three original C12 groups founded in the Tampa Bay area by Buck Jacobs several years ago.
Over the years, Steve and his wife Carolyn have purchased a business and started two others. He founded the successful motivational speaking company, Universal Seminars of America, Inc., and has run it for 25 years.
Steve is dedicated to helping Christian business owners/CEOs and presidents build great businesses for a greater purpose.