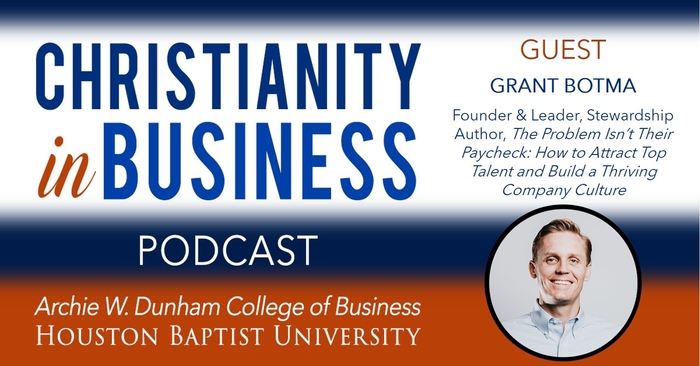 On this episode, Grant Botma shares his perspective on what the Bible says about debt.
Grant Botma is the founder of Stewardship and the leader of its nationally ranked team of top producers. Thanks to a thriving company culture, Grant's team has won numerous awards, including national performance rankings like "Top 1%" and "Top 100." Grant's leadership has also grown Stewardship to be an Inc. 5000 Fastest Growing Company In America.
He's the author of the new book, The Problem Isn't Their Paycheck: How to Attract Top Talent and Build a Thriving Company Culture.
To learn more about Stewardship, visit moneywellrooted.com.