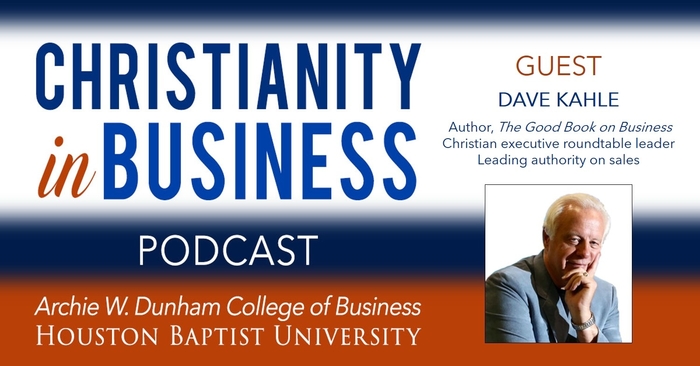 On this episode, Dave Kahle shares why the sales profession is a noble calling for marketplace Christians.  
Questions and lessons explored in this episode:
Why do some Christians feel that the sales profession isn't as respectable as other Christian callings?
Why are Christians needed in the sales profession?
What are some of the unique challenges faced by Christians in the sales profession?
How can Christian college students studying to be professional salespeople apply for the $1000 scholarship Dave is offering?
About the guest:
Dave Kahle is the author of The Good Book on Business, an exploration of the Bible on business. He has been a Bible teacher, elder, house church leader, short-term missionary, and Christian executive roundtable leader. For 30 years, he has been one of the world's leading authorities on sales and sales systems. In that regards, he has spoken in 47 states and 11 countries and has authored 13 books, which have been translated into eight languages and are available in 20 plus countries.
Links mentioned in this episode: