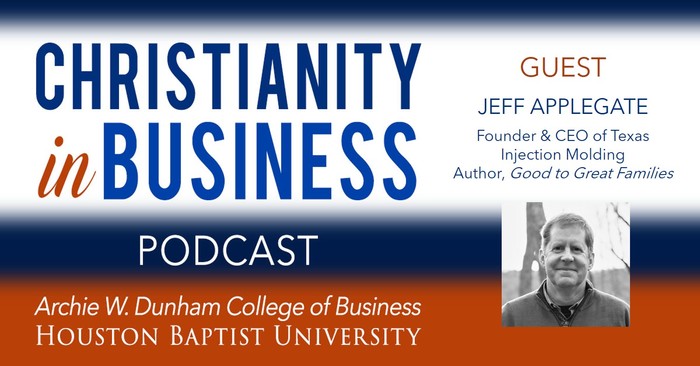 On this episode, Jeff Applegate shares how he modeled his company's culture based on character attributes of Boaz, the grandfather of King David from the Bible.
Questions and lessons explored in this episode:
How does the character of Boaz influence your company's culture?
How have you established a culture of mutual respect in your company?
What are some specific best practices business owners and managers can learn from your company regarding how to honor God through a business?
About the guest:
Jeff Applegate founded Texas Injection Molding in 2013 and serves as Chief Executive Officer. Texas Injection Molding provides plastic injection molding services to many industries in the south-central United States.
Jeff was the Co-Founder of the Greater Houston Manufacturing Association and serves on the advisory boards of the University of Houston College of Industrial Engineering and Houston Community College Advanced Manufacturing Center. He is the author of Good to Great Families. Jeff is married to Julie, and they have 3 grown children.
Links mentioned in this episode: