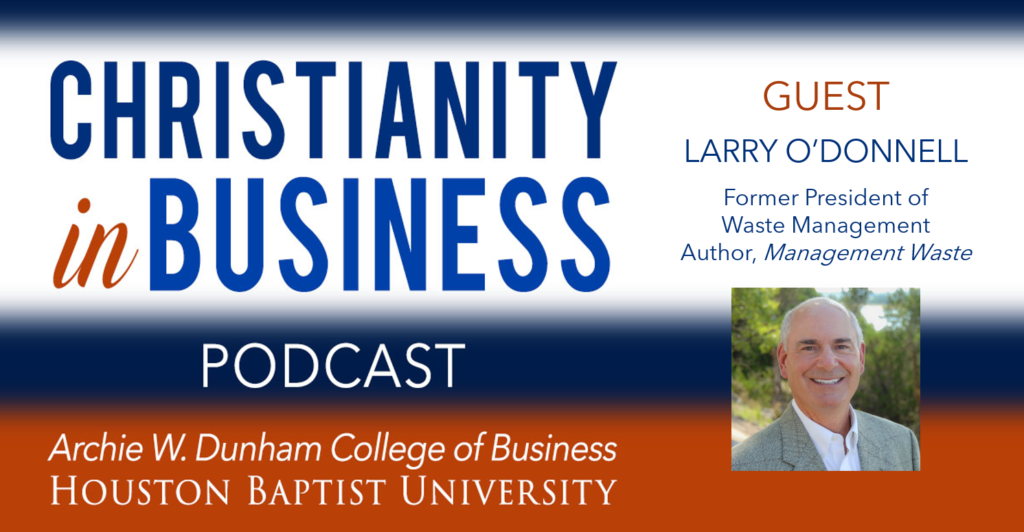 On this episode, Larry O'Donnell shares the leadership model that helped him lead one of the most successful corporate turnarounds in U.S. history.
Questions and lessons explored in this episode:
When did you first realize God wanted to be involved in your work in the business world?
How is servant leadership the opposite of management waste?
What is the C.L.E.A.N. model of servant leadership? And how can we apply it?
Larry O'Donnell is the former President of Waste Management, where he led one of the greatest turnarounds in corporate history. He's the retired founder, Chairman of the Board, CEO and President of Rockwater Energy Solutions, Inc., now called Select Energy Services, which is a public company.
He's best known as the first leader featured on the CBS network hit television series, Undercover Boss.
Larry and his team have been recognized with multiple awards, including Ernst & Young's Entrepreneur of the Year Award for the Gulf Coast and the Top Workplaces Leadership Award by The Houston Chronicle.
After he retired from his business career, he pursued and received a masters in Biblical and Theological Studies at Dallas Theological Seminary.
He's the author of the new book, Management Waste: 5 Steps to Clean Up the Mess and Lead with Purpose.