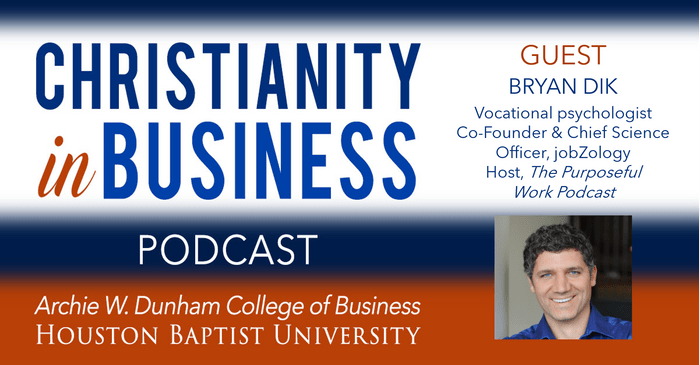 On this episode, vocational psychologist Bryan Dik shares research-based methods for becoming more fulfilled in our work.
Lessons explored in this episode:
What are some of the myths about work many Christians have bought into that have led them to become so dissatisfied in their work?
What happens to our approach to work if we have a two-act view of the Bible rather than a four-act view?
How are emerging technologies being used to help people find more engaging work?
About the guest:
Bryan Dik, Ph.D., is a vocational psychologist, professor of psychology at Colorado State University, and co-founder and Chief Science Officer of jobZology. Bryan studies meaning and purpose in the workplace, calling and vocation in career development, and the intersection of faith and work. He has delivered keynote lectures on four continents, has published four books (including Redeeming Work and Make Your Job a Calling), and hosts the Purposeful Work Podcast. He is a Fellow of the American Psychological Association and American Scientific Affiliation, and recipient of the John Holland Award for Outstanding Achievement in Career or Personality Research (APA Div. 17) and the Applied Psychology of Religion and Spirituality Award (APA Div. 36).
Links mentioned in this episode: