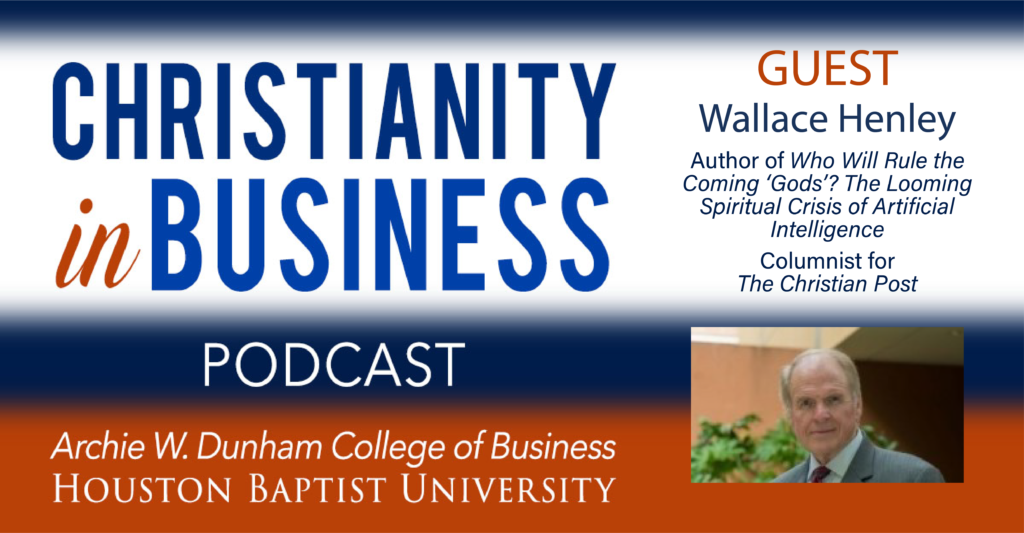 On this episode, Wallace Henley explains why a refocus on the true transcendence of God should be the Church's response to the spiritual crisis presented by artificial intelligence.  
Wallace Henley served 18 years as a teaching pastor at Houston's Second Baptist Church and is the founder of Belhaven University's Master of Ministry Leadership Degree. 
In 1973, the Associated Press awarded Henley for his coverage of the civil rights movement. He worked as an aide in the Nixon White House and as a congressional staffer.  
A columnist for The Christian Post, the world's largest Christian daily newspaper, Wallace is the author of more than 25 books.  
His latest book is titled, Who Will Rule the Coming 'Gods'? The Looming Spiritual Crisis of Artificial Intelligence. 
Wallace has been married to his wife, Irene, for 60 years.  
You can learn more from Wallace Henley by reading his articles at The Christian Post: https://www.christianpost.com/by/wallace-henley.  
Links mentioned in this episode: