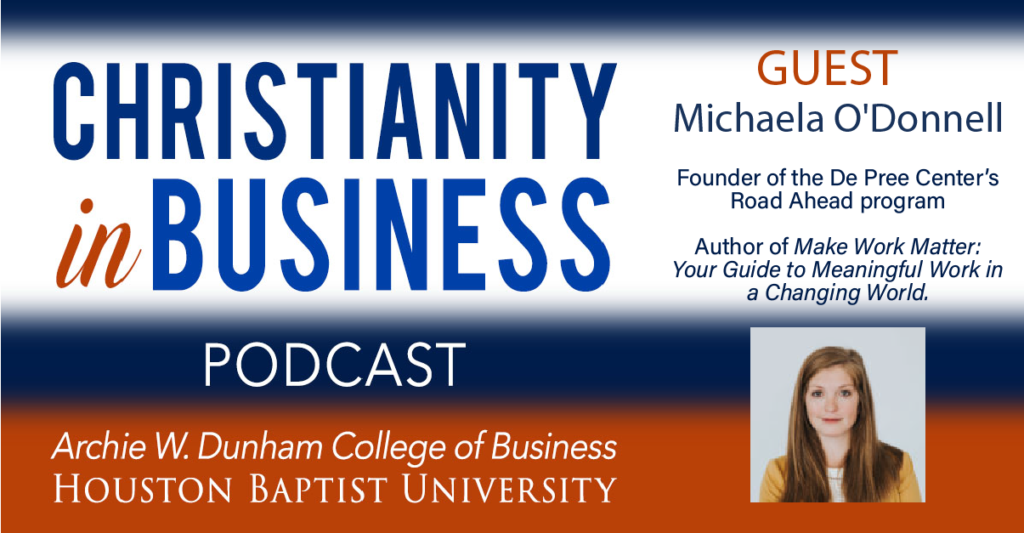 On this episode, Dr. Michaela O'Donnell offers a Christian perspective on the recent phenomenon of people quitting their jobs in large numbers (labeled "The Great Resignation") and offers guidance on how to navigate feelings of being unsettled in one's job.   
Dr. Michaela O'Donnell is the author of Make Work Matter: Your Guide to Meaningful Work in a Changing World. She is also the Executive Director of the Max De Pree Center for Leadership where she oversees the center's vision, strategy, program, and team, all with the goal of helping leaders like you respond faithfully to God in all seasons of your life and leadership. 
Michaela is the primary visionary and content creator behind De Pree Center's blossoming Road Ahead program, a six-week experience, rooted in research, that's designed to help folks in transition take a breath, discern next steps, and gain clarity about whatever it is God is calling them to do.  
Links mentioned in this episode: