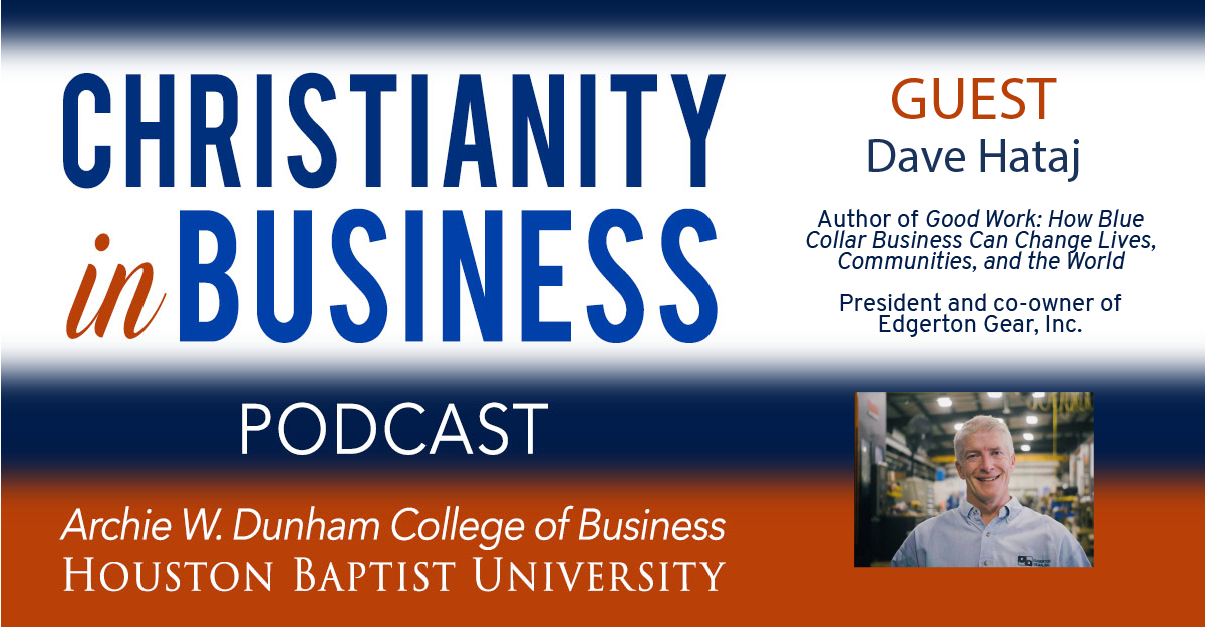 On this episode, Dave Hataj shares the long and difficult process he went through to rebuild his manufacturing company's culture on Christian values.  
Dave Hataj is president and co-owner of Edgerton Gear, Inc., a second -generation family business in rural Wisconsin where he has worked for over 30 years. Dave has developed a culture that empowers people to make decisions that affect their work, and that creates a vision in employees for the significant contribution they make to the world through their calling in their workplace. 
He is a Journeyman machinist, has a BA from the University of California, Irvine, a Masters of Christian Studies from Regent College in Vancouver BC, and a doctorate from Bakke Graduate University, developing a curriculum called Craftsman with Character. The course introduces high school students to the trades and manufacturing as an excellent career path, while developing character and soft skills. 
He is the author of Good Work: How Blue Collar Business Can Change Lives, Communities, and the World. (Moody Publishers April 2020) 
Links mentioned in this episode: