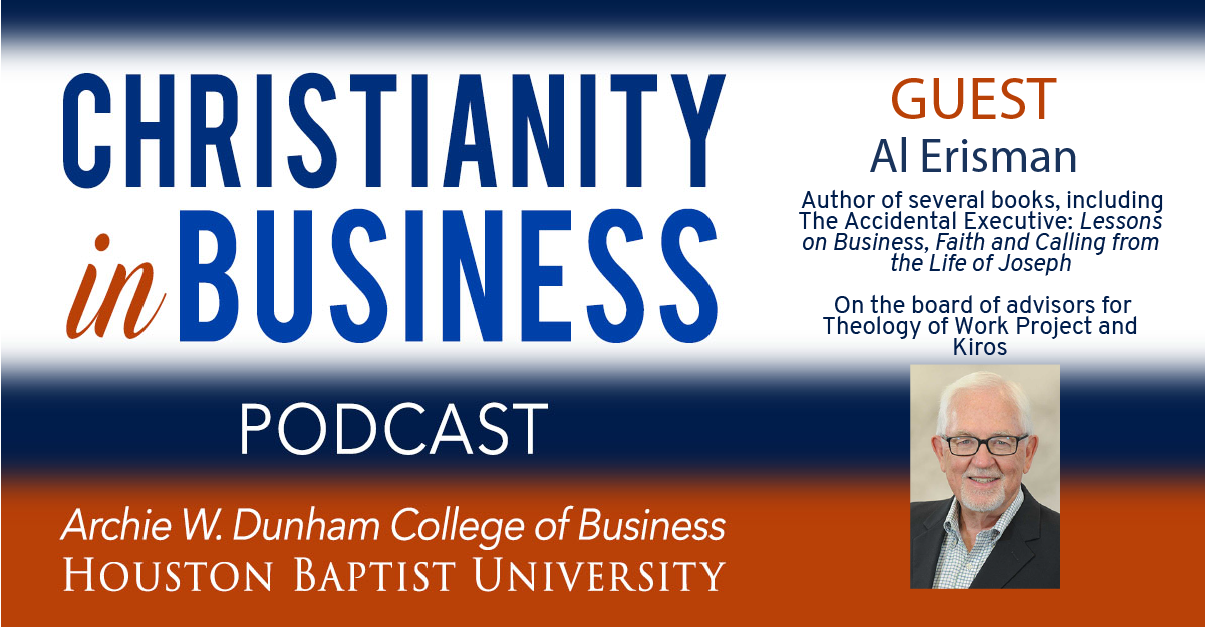 On this episode, Al Erisman shares business and leadership lessons from the life of Joseph, showing how Joseph provides a helpful example for those who want to solve problems in the marketplace.
Albert M. (Al) Erisman is the Executive in Residence at the Seattle Pacific University School of Business, Government and Economics, and the past Director for the Center for Integrity in Business at Seattle Pacific University (SPU). He teaches business ethics and business and technology subjects at SPU and also edits Ethix magazine (www.ethix.org). 
He's on the review board for The Center for Christianity in Business' Christian Business Review at Houston Christian University. 
In April 2001, Al completed a 32-year career at The Boeing Company, where for the last 10 years he was Director of R&D for computing and mathematics.  
He has a Ph.D. in applied mathematics from Iowa State University.
Al has been on numerous boards for science and technology including projects for the National Academy. He is also a board member for several startup companies. He has a passion for issues related to faith and work and serves on the board of advisors for Theology of Work Project and Kiros, a Christians in Business organization in the Seattle area.
Al has been married to Nancy for 59 years, and they have three children and seven grandchildren. 
He's the author of several books, including the one we're going to focus on today: The Accidental Executive: Lessons on Business, Faith and Calling from the Life of Joseph.
Links mentioned in this episode: