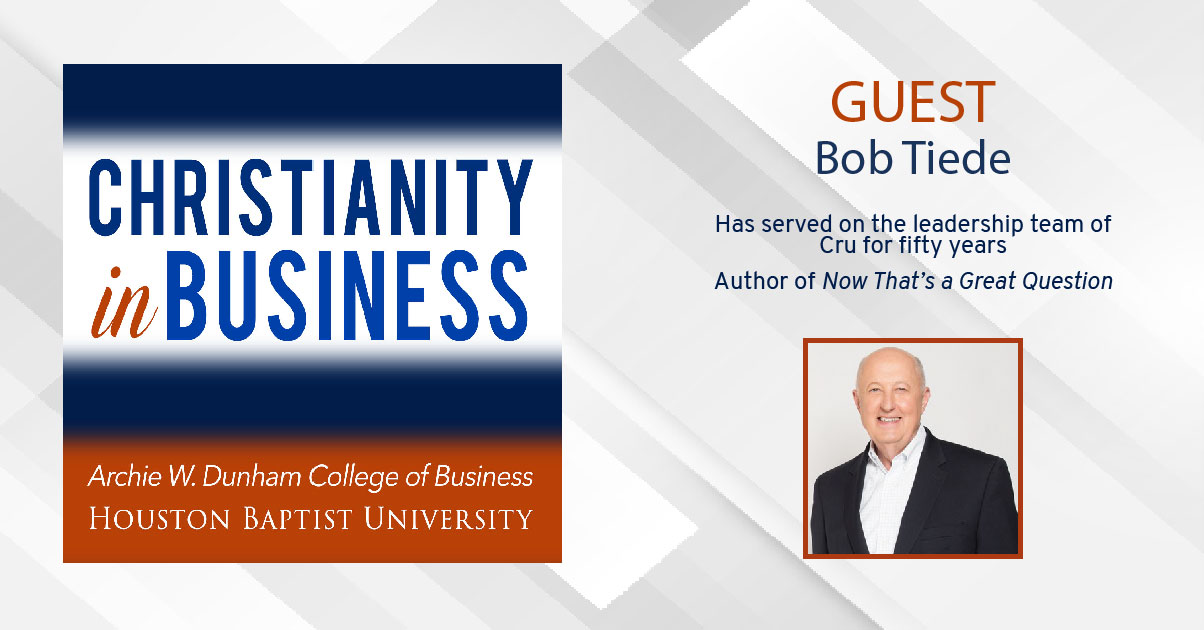 On this episode, Bob Tiede shares why leaders who lead with questions are 10x more effective than those who lead by telling. He also explains how Jesus used this approach during his ministry.
Bob Tiede is an accomplished leadership expert, author, and blogger who has served on the leadership team of Cru for fifty years. Bob is a graduate of the University of South Dakota who has amassed a following from top-tier leaders and others as a plain-speaking change-agent, reminding leaders to focus on asking questions instead of feeling like they need to have all the answers. Bob grew up on a farm in a close-knit family and became involved at a young age in the Christian student movement that is now Cru. 
His new free ebook & audiobook, Now That's a Great Question, is available at www.LeadingWithQuestions.com. 
Christianity in Business is the show that helps Christian business leaders to integrate biblical values into business. | Entrepreneurship | Marketing | Nonprofit | Church | Author | Startups | Marketplace | Ministry | Business as Mission | Faith and Work | Faith | Success | Leadership | www.ChristianityInBusiness.com