Two HBU faculty members from the School of Christian Thought, Dr. Jeremiah Johnston and Dr. Craig Evans, were featured in national news outlets this week because of an article they wrote about a new archaeological discovery at Qumran near the Dead Sea.
On February 8, Fox News Opinion published "Why an incredible new discovery proves that the Dead Sea Scrolls belong to Israel" by Drs. Johnston and Evans about the 12th cave discovered in Khirbet Qumran, where Bedouin shepherds originally found the Dead Sea Scrolls in 1947. In a series of discoveries between 1947 and 1956, 11 caves were found and excavated. Just a few days ago, archaeologists Oren Gutfeld and Randall Price discovered a 12th cave, the first in 60 years.
Dr. Jeremiah Johnston and Dr. Craig Evans continued their Fox News Opinion article outlining why these scrolls belong to Israel, citing the historical ownership of the land, the biblical languages written, and the pattern Israel has taken in preserving ancient biblical artifacts. The Christian Post summarized the Fox News article in an online publication February 9.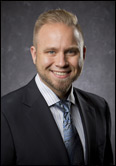 Dr. Jeremiah Johnston is president of Christian Thinkers Society—a Resident Institute of Houston Baptist University—and professor of Early Christianity. He is a regular contributor for Fox News Opinion. He is also the author of Unanswered: Lasting Truth for Trending Questions and an accompanying Bible study.
Dr. Craig Evans is the John Bisagno Distinguished Professor of Christian Origins at HBU. He is the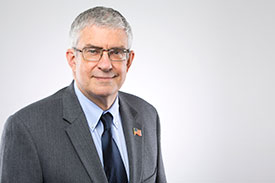 author and editor of more than 60 books and hundreds of articles and reviews. He regularly lectures about Jesus, archaeology, and the Dead Sea Scrolls.
Together, Dr. Johnston and Dr. Evans authored the book Jesus and the Jihadis: Confronting the Rage of ISIS: The Theology Driving the Ideology, and they are co-editors of an academic series published by Bloomsbury T & T Clark.
HBU is well on our way to fulfilling the 10 Pillars Vision of national and international influence, which can be seen in our faculty achievements across the board. Read the articles on Fox News Opinion and The Christian Post.