Dr. Craig Ferrell, Jr.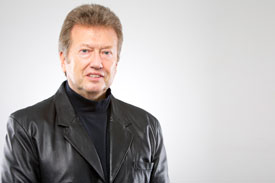 , Assistant Professor of Law and Criminal Justice, contributed on a report published by the Major Cities Chiefs Association and the Federal Bureau of Investigation National Executive Institute Association in October was recently made available to the public. The theme of the report was on Officer Involved Shootings and the Implications of Video Evidence. Ferrell's contribution was entitled, How to Best Utilize Videos to Protect Officers and Departments.
Our students in the Criminal Justice program and the entire HBU community are able to daily take advantage of the rich experience that Professor Ferrell brings to the classroom and in one-on-one mentoring he provides. He remains an active contributor to the law enforcement community, providing scholarship, experience and advice.