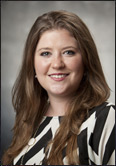 Houston Baptist University alumna, Christine Yacoub, a recent graduate of the Master of Psychology program in the College of Education and Behavioral Sciences, worked with HBU faculty members Dr. John T. Spoede Jr., director of the Center for Research and Doctoral Studies and Assistant Professor of Education, Dr. Ruth Cutting, adjunct Psychology faulty member, and Dr. Darby Hawley, assistant professor of Psychology, to publish an article, "The Impact of Social Media on Romantic Relationships" in the Journal of Education and Social Development (JESD).
The Journal of Education and Social Development is an open access, multidisciplinary journal dedicated to education and social development theory and application. The article examined the effect of increased social media use on the overall satisfaction of romantic relationships. The Social Network Site Intrusion Questionnaire (SNSIQ) and a questionnaire on relational satisfaction was administered to the sample. The sample included 63 females and 37 males, with 27 participants identifying as white, 27 identifying as black/African American/Caribbean, 28 identifying as Hispanic or Latino, eight identifying as Asian/Pacific Islander, and 10 identifying as "other." Ages of the participants ranged from 18 to 56, with a large majority of participants in their 20s.
Based on the results, there was a negative correlation between social network site intrusion (SNSI) and relationship satisfaction. Based on the findings, the authors discuss the impact of social media on romantic relationships and the possible causes behind the participants' reports on their relationships with their significant others.