After the horrors of reading the last essays of the semester, I took a few days off and spent them reading omnivorously and indulging in two visits to the theater, once for "Tolkien" and once for a second viewing of "Avengers: Endgame." Both were highly therapeutic and enjoyable.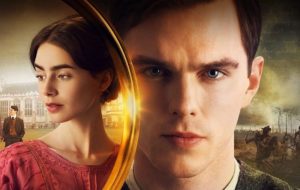 "Tolkien" alternates between the writer's ghastly service in World War One and his younger, directionless days. The script assumes that the audience already knows a great deal about Tolkien's life, but there is no difficulty following the story. I did not recognize most of the cast, but Sir Derek Jacobi is outstanding as the Professor of Gothic Language who sets Tolkien on the right path.
The war scenes are apocalyptic and draw the obvious parallel between the butchery of the Battle of the Somme and the terrors of Mordor and Sauron. Even the Four Horsemen of the Apocalypse make an appearance. I was constantly reminded of the poems, "Dulce et Decorum Est" and "The Second Coming." I strongly recommend the film.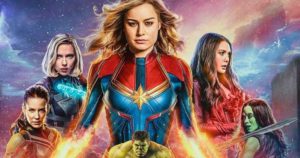 My second viewing of "Avengers: Endgame" was almost as much fun as the first. I caught several bits of dialog I had missed earlier. I might try to see it again if it is still playing in 3-D. By the way, a major "Easter egg" has been added at the end, a very good trailer for the new Spider-Man movie. And, of course, "X-Men: Dark Phoenix" arrives in early June.