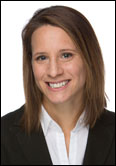 Dr. Emily Stelzer, associate professor of English, published an essay, "Euphrasy, Rue, Polysemy, and Repairing the Ruins," in Scholarly Milton, eds. Thomas Festa and Kevin Donovan (Clemson UP, 2019).
Her article, "Lear, Luke 17, and Looking for the Kingdom Within," was published in Religions (July 2019).
Dr. Stelzer's recent book, "Gluttony and Gratitude: Milton's Philosophy of Eating" (Penn State UP, 2018) was also released in a paperback edition in July.