The weekend of September 14 was rather bleak in terms of new movies. I was expecting to see "Downton Abbey" after I saw a notice that it would open on Thursday, September 12.  To my shock, it did not play on the weekend; either the original advertisement was wrong or the Thursday showing was a special, one-time event. I still think theaters should advertise in the newspapers for the sake of elderly curmudgeons.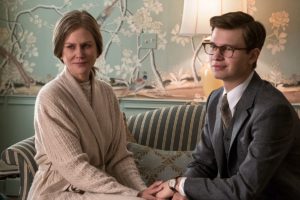 The only other choice was "The Goldfinch," an adaptation of a popular novel. I finished the novel only a few days prior to the opening, and I lost much of whatever enthusiasm I might have had for a film version. Far too many chapters were wasted on the details of teenagers drinking themselves into oblivion. I am not clear about my future intentions for the film version.
If I am correct, "Downton Abbey" will open the weekend of September 21 as will "Rambo: Last Blood." That has to be the oddest juxtaposition in cinema history.