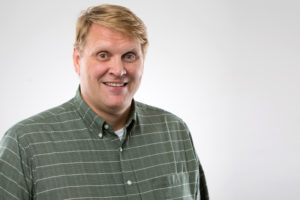 Rev. Dr. Timothy Ewest, Associate Professor of Management, Archie Dunham College of Business, was a selected speaker at the annual conference for the Accreditation Council for Business Schools and Programs (ACBSP), held in Miami, FL as well as virtually, June 25-26, 2021. Dr. Ewest's presentation discussed the theory, pedagogy, and results of a compulsory service-learning project within a capstone class at Archie Dunham College of Business, Houston Baptist University.
Specifically, the presentation discussed educational institutions increasing need to attend to diversity and civility goals. The presentation College of Business concern with developing leaders of character, and does so through fostering personal empathetic leadership character development. Research demonstrates that this character development leads to better organizational governance. To this end, the Archie Dunham College of Business developed a compulsory capstone course called "Stewardship". The course focuses on empathetic leadership development which occurs through service-learning, or volunteerism activities that have a moral reflective component to service activities. In this class students who commit to 30 hours a semester of service learning. For their service learning projects, students are asked to identify groups who they consider outside their personal "in groups" and then agree to serve the need of that group for 30 hours over the semester. Finally, the students are asked to reflect on their service-learning experiences, in reference to the course content. The presentation also included five years of student reflective submissions which demonstrated a growth in a mindset and the development of empathetic concern.
The course's framework is based on research conducted by Dr. Ewest over the last 15 years on prosocial leadership behaviors, prosocial development of learners, and volunteerism. For more information, email @tewest@hbu.edu or visit https://annual.acbspconference.org/speakers/.