Department of Accounting, Economics and Finance
Archie W. Dunham College of Business
The HCU Department of Accounting, Economics and Finance prepares students for careers in the financial professions. Students study for careers in accounting information systems, auditing and assurance, banking, financial accounting, financial analysis, investment management, management accounting, management consulting, risk management, taxation, and other positions.
The Bachelor of Business Administration (BBA) degree in Accounting reflects the requirements of the Texas State Board of Accountancy regarding the Certified Public Accountant (CPA) examination and designation. The Master of Business Administration (MBA) concentration in Accounting incorporates advanced electives in emerging topics such as entrepreneurial accounting, business law, and sustainability accounting.
The BBA degree in Finance provides students with a tool kit of knowledge and skills in the security markets, financial institutions, risk management, international finance, investment principles, corporate financial management, financial analysis and financial modeling.  A minor is also available.
---
Contact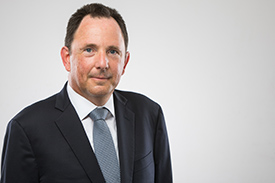 Michael Kraten
Department Chair
Department of Accounting, Economics and Finance
Archie W. Dunham College of Business
Houston Christian University
7502 Fondren Road
Houston TX 77074-3298