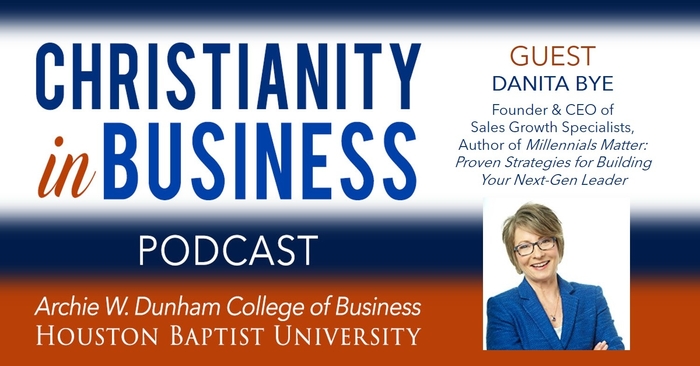 On this episode, Danita Bye shares strategies for mentoring and discipling Millennials in the workplace.
Danita Bye is founder and CEO of Sales Growth Specialists, a leadership and sales development firm that partners with business owners to improve sales performance as part of their growth strategy. She writes a leadership blog at www.DanitaBye.com, which provides tips, tools, and talk tracks for those who mentor emerging leaders.
Committed to development of the next generation of leaders, Danita serves on the board of directors for two private Christian universities and The North Dakota Economic Development Foundation. She's the author of the new book, Millennials Matter: Proven Strategies for Building Your Next-Gen Leader.