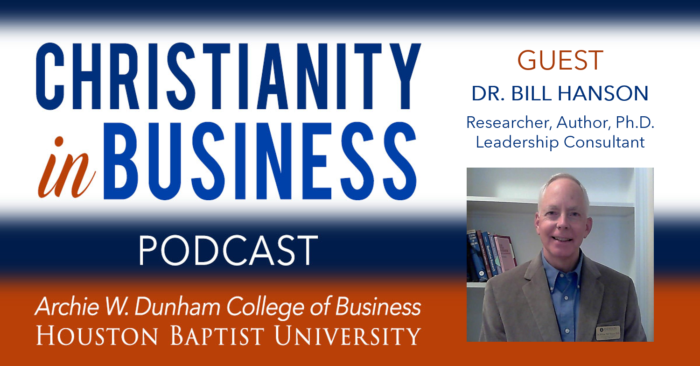 On this episode, Dr. William Hanson makes a Biblical case for hiring people with disabilities and shares best practices for assimilating people with special needs into a company.
Bill is a researcher and leadership consultant providing a variety of services across industries, centered on culture change, leadership training, team building, and visioning. He serves as adjunct professor for Anderson University's MBA program, teaching Leadership and Ethics. William holds a PhD from Clemson University and is the author of various leadership and ethics-related articles, including those published by the Academy of Management, the British Journal of Healthcare Management, the Journal of Business Ethics and Organization Studies, as well as others. A retired Army Officer, he possesses over 35 years of leadership experience in various organizations and civic groups.
One of his primary areas of research and consulting has been related to companies hiring people with disabilities.
Bill's research on companies hiring people with disabilities: http://andersonuniversity.libguides.com/walgreens