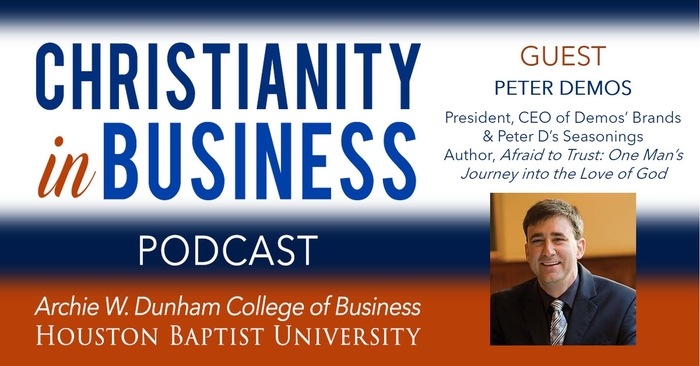 On this episode, Peter Demos shares how his personal transformation upon becoming a Christian affected his entire company.
Peter Demos is the President and CEO of Demos' Brands and Peter D's Seasonings.
He grew up in his parents' restaurants and surrounded by the spirit of serving others. After pursuing a law degree, he turned back to his heart's calling, the hospitality industry.
Today Peter is a successful restaurateur, offering a lineup of authentic dishes the family spent many years developing through his four Demos' Restaurant locations, two PDK Southern Kitchen and Pantry restaurants, and Peter D's catering in Middle Tennessee.
In addition to exceptional service and homemade dishes, his restaurants operate with a mission-oriented approach that is radically different in the fast-paced food industry.
He's the author of the new book, Afraid to Trust: One Man's Journey into the Love of God.