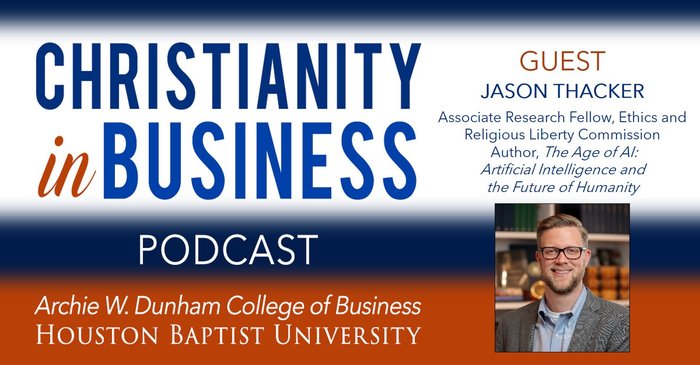 On this episode, Jason Thacker explains some of the opportunities and pitfalls presented by the advent of artificial intelligence. 
Questions explored in this episode:
What is God's plan for artificial intelligence?
Should Christians lead the way in developing artificial intelligence?
How would we know if we've made an idol out of artificial intelligence?
About the guest:
Jason Thacker serves as Associate Research Fellow at the Ethics and Religious Liberty Commission. He is a graduate of the University of Tennessee in Knoxville and holds a Master of Divinity degree from the Southern Baptist Theological Seminary in Louisville, Kentucky. His writing on human dignity, ethics, technology, and artificial intelligence has been featured in publications such as The Gospel Coalition and Christianity Today.
Jason and his wife, Dorie, live outside of Nashville, Tennessee, with their two sons.
He's the author of the new book, The Age of AI: Artificial Intelligence and the Future of Humanity.
Website: www.JasonThacker.com
Facebook: @jthackerERLC
Twitter: @jasonthacker
Instagram: @jasonthacker